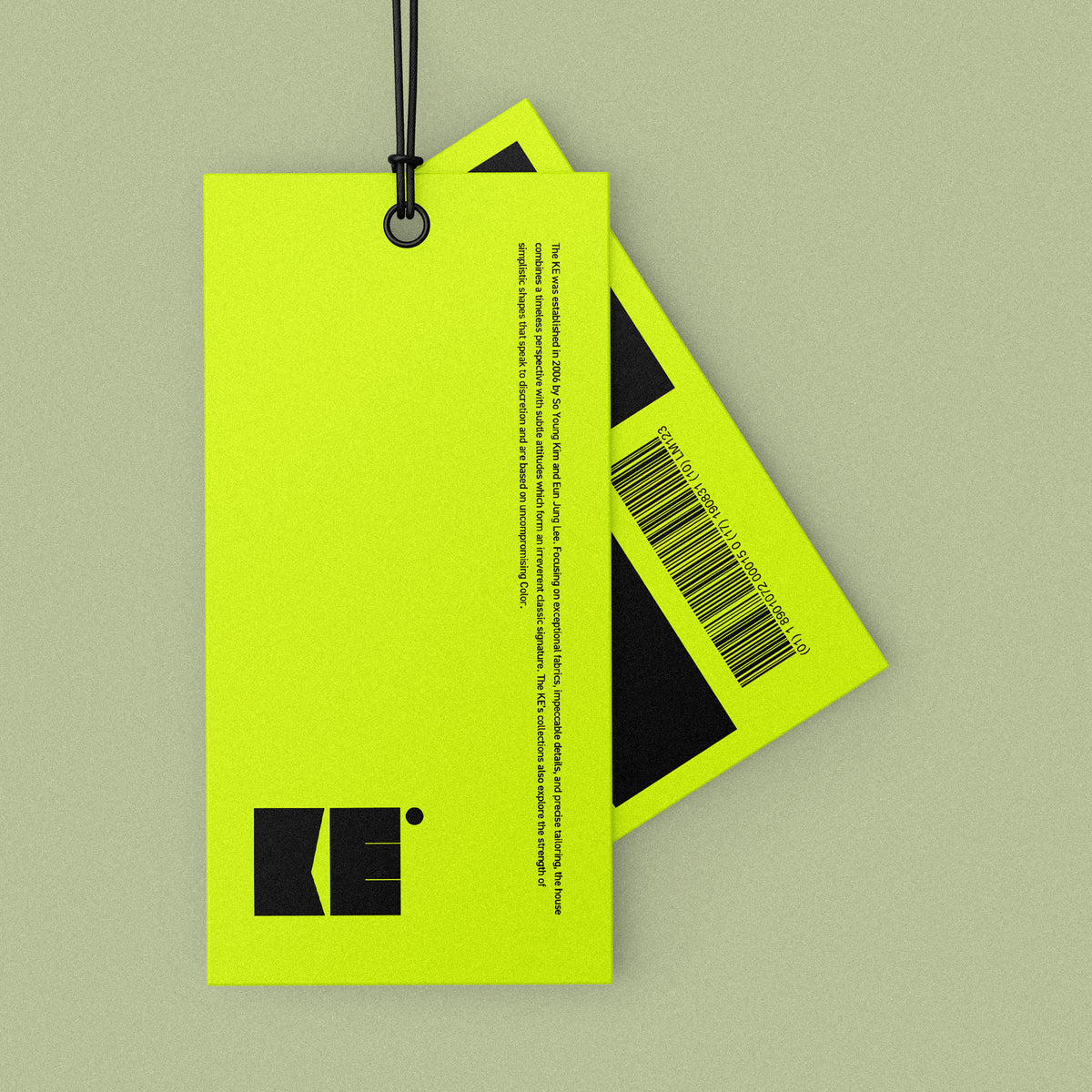 A distinct clothing brand identity always stands out among other clothing brands. It could be that a clothing brand that has managed to dominate today's department stores started as a small business run out of a fledgling fashion designer's bedroom.
You must have creativity and business skills if you want your clothing line to work and turn a profit. Starting a clothing line takes more than just creativity. When you have a creative flair, you will be able to create products that appeal to your target market, and with your business sense, you will be able to see your start-up through the challenging early stages and grow it into a brand that is healthy, thriving, and successful. 
This guide will help you create a successful and unique clothing brand by walking you through every step of the way. We look forward to seeing you get started!
15 Clothing Brands With Their Creative Branding Designers That Will Give You Lots of Inspiration for Your Own Brand
Creating a clothing brand is the process of defining your unique clothing brand identity. In addition, creative cloth brand packaging represents your cloth brand's physical representation. Your brand logo is crucial to your company's success since it conveys ownership, quality, and brand identity.
It leaves an impression on your clients' brains more than your products, business cards, website, or social media platforms. 
Here, we've collected a list of clothing brands with designer information who created the best fashion label packaging to emphasize brand identity.
Fey Fey
Fey Fey is a worldwide fashion design company with offices in New York, which designed its brand identity. The visual system aims to capture the moment when letters falter and disintegrate in reaction to the brand's unconventional design strategies.
Han Gao is the art director of Fey Fey clothing brands package and logo designing. He is also the graphics designer of Workbyworks.Studio and lives in New York, USA. He has collaborated internationally with musicians, fashion designers, artists, and programmers on numerous multi-field projects.
He achieved many awards and nominations, such as -
66th New York TDC, Typographic Excellence, 2020. 

Vol. 31 Tokyo TDC, 

Prize Nominee Work 

2020 Graphic Design Scotland Poster Book, 2019

Design 360 Award, etc.

Platinum ORIGINALITY, 2017
FLUM
FLUM is a St. Petersburg-based company specializing in streetwear and vintage fashion for both men and women. St. Petersburg's weather is often cloudy, so the brand wants to bring "color" into consumers' lives. The brand provides the customer with a sense of flexibility, softness, liveliness, and comfort as they use it daily.
Anna Kononova is the clothing packaging designer of FLUM. She is a graphic designer with experience in digital design, art direction, and visual communication from Moscow, Russia.
Cajwelo
The founders of Cajwelo were inspired by their local secondhand shops. The goal of Cajwelo to produce sustainable clothes goes against current market trends, which are increasingly focusing on "quick fashion." 
The fact that the goods are being used doesn't automatically undermine the need for effective branding and marketing. This brand's pieces are made primarily from old objects. The prime purpose was to exhibit the products in a memorable style that would bring you the cool 90s kids feeling the brand has.
Maram Youssef from Cairo, Egypt, is Cajwelo's clothing packaging designer. She has accomplished many projects with brilliant designs and worked in several designer studio companies. She has done some of the best package designs: Planting Panda, Just Another Logofolio V2, Detops-Healthy Pops, etc.
One Less
One Less is a brand that produces environmentally friendly apparel in India using a range of organic textiles and natural dyes. The goal was to develop a brand identity that may easily convey the brand's ideals of gender flexibility and physical comfortability.
The brand created a striking visual identity that emphasizes the importance of feeling confident as an individual. Their monogram is intended to portray the silhouette of a self-assured and at ease person, which is entirely consistent with the brand's beliefs.
Kajol Mehta from Pune, India, is the packaging or brand identity designer of One Less clothing. The designer specializes in complete packaging design, print collateral, and brand identification.
CALMӔYE BRAND CLOTHING
The CALMӔYE brand adapts to the following principles. Which is contemporary, simple, built on a range of unisex items, colored in earthy tones, and drawn from nature. This brand placed itself as a regional brand for consumers who have a keen sense of fashion and appreciate high-quality apparel. The graphic feature includes two mirror-imaged letters, "æ," joined by a diamond. 
The outcome is an abstract symbol that links the harmony of the core elements. The designer created them with a single stroke and provided the choice of having a diamond within with a fill or not. 
Yulia Khoroshavina is the packaging and monogram designer of this clothing brand. She is from St. Petersburg, Russia, and has designed packaging for Viva Minimalist Clothes, Milana Swimwear, Baba Bar Beauty Studio, and INKA Coffee Brand.
Athena
Athena is a clothing brand which is specialized in feminine clothing items. Athena's message is "Be a Goddess to Yourself." This brand produces good-quality women's cloth.
Hanna Moroz is the brand and package designer of Athena. She lives in Finland and designs packaging for several brands, including Picnic Club, Yoru Candles, IVE: Love dive, Iameve, and Charme.
OP.12
Op.12 is one of the Chinese clothing brands. This brand address is No.23 Zhongshan West street, Nantou old town, Nanshan district, Shenzhen. 
Peng Xingyu from Shenzen, China, is the package designer of the Op.12 clothing brand. She has created a bunch of attractive product packaging designs. Her package design projects include - Cup Of Tea, Flora brand, Tipsy Time (drink package), Storia Incompiuta, A9 Coffee, In a flash, etc.
Do I Do 
The major goal of the DO I Do brand is to encourage all women to embrace their individuality and boldness. The company utilizes a variety of sizes, including plus size, ranging from 2XS to 3XL. 
As a result, the brand focuses on the characteristics of every figure and ensures that the items fit various figure types. By utilizing premium materials, the firm considers the longevity of the products, preventing the buyer from making "fast-fashion" purchases.
Prizma Studio is the Do I Do brand and package designer. This company offers a comprehensive approach while working directly with businesses and goods. It includes research, creative direction, visual identity, packaging, and online design.
181 Streetwear brand
181 is a streetwear brand. The production of contemporary, cutting-edge, and practical clothing is 181's primary goal. A representative symbol's construction was suggested based on the brand's essential focus. This brand is focused on unity and ideal harmony between innovation and usability.
Yana Snezinskaya is the packaging designer of the 181 streetwear brand. Currently based in Riga, Latvia, she has more than 10 years of experience in brand packaging design and brand logos.
Stylish Wolf
Stylish Wolf is a Germany-based fashion brand. Stylish Wolf initially offered men's and women's apparel. This brand's plans aim to include all aspects of clothing fashion, including children's wear, accessories, watches, and jewelry.  
The character of the Wolf gave the brand its identity and assisted it in achieving a new image worldwide. Based on the distinctive designs and structures that should be expressed. 
Cansu Merdamert from London, United Kingdom, is the package and brand designer of Stylish Wolf. She graduated from Okan University's fine arts department, a Turkish university. She is a Turkish Native.
The KE
In 2006, So Young Kim and Eun Jung Lee founded the KE in South Korea. The house mixes a classic viewpoint with subtle attitudes to create an amusing classic trademark, focusing on excellent fabrics, flawless details, and perfect workmanship. The fluorescent tone is the dominant color. This color and its neutral qualities can be used in various fashion trends. 
Project STD is the design studio of The KE's clothing packaging design, also known as Shelley's design. Shelley's design is the collective work of Shelley's brand experience design team. By combining traditional craftsmanship with the latest technology, they develop relevant and efficient solutions for today's market.
Mood
Streetwear brand 'MOODSHOP' offers a design concept that uses an abstract and simple aesthetic to communicate reactions and daily life. The entire aesthetic universe was built to make MOOD a definitive brand. It is a clothing brand that focuses on presenting all types of styles.
Luiz Matera from Maringa, Brazil, is the logo brand designer of Mood. The logo contains two types of face emojis. Roll & Bowl, Inga Cup, JR Atacado, Palanca, Meu Burger, Fpinheiro, Gustavo san, and Nanay's some of his signature design projects.
Insper 
Insper is a clothing brand based in South Korea. Their packages are made with high-quality paper with an attractive design. Hansol Paper is used to making the Insper packaging kit with sample paper in it.
Heaz is a designer company that planned the packaging design of Insper. This company is based in Seoul, South Korea. Since 2003, Heaz has been focused on branding, packaging, and design communication for brands.
LEAVE OF ABSENCE
LOA is a luxury clothing company from New York that combines femininity with a dash of sensuality. Dana Alabadi is the source. Each collection has an entirely new vibe, including feminine forms in various fabrics. 
Dana's brand name is personal because she developed the concept of starting a clothing line. Melancholy is the ideal term to describe this brand because it carries a variety of feelings.
Stanislav Levishchev is the brand designer of Leave of Absence. He is a native of Lviv, Ukraine. At the Lviv National Academy of Arts department of graphic design, he received his bachelor's degree.
JM Clothing
JM is a fashion clothing brand from Toulouse, France. This brand's logo design was created based on brand identity. The logotype is Bespoke and typographic-centric. The fabric focus is organic, 100% cotton.
Quatrième Étage from Toulouse, France, is the brand logo designer of JM clothing brand. The joint design studio of Ophélie Raynaud (Toulouse, FR) and Valentin Porte is called Quatrième Étage (Paris, FR). This company's design focus is to create typographic or calligraphic designs.
How to Start a Clothing Brand?
As you embark on your journey as a clothing business owner, there will undoubtedly be peaks and valleys along the way. Here are some things that you need to consider before starting:
Identify a Need In the Market
To be successful, a clothing line must offer something unique and world-element. It can't just be a one-hit wonder; it has to have lasting appeal. 
For example, consider a line of t-shirts that can be worn on formal occasions. This would be a remarkable niche in the market that a significant company isn't currently filling. The key is figuring out what product that isn't currently being offered should exist. Once you've done that, you'll be well on your way to success.
Develop a Business Plan
Fashion is a vast industry, and there are many opportunities for those who want to start their clothing brands. However, it is essential to have a solid business plan in place before launching any fashion company. A few key elements should be included in any good fashion business plan. 
Research the market to ensure there is a demand for the type of clothing you want to produce.

Create a unique selling proposition to make your brand stand out from the competition 

Develop a marketing strategy that will reach your target audience

Put together a financial plan to ensure your business is profitable. A well-developed business plan can increase your chances of success in the fashion industry.
Identify Your Target Audience
A clear understanding of your target market is essential for any clothing business. Not only will this help you to identify potential customers, but it will also allow you to tailor your marketing strategy to appeal to them. There are pros and cons to targeting specific demographics. 
The young, for example, are usually style-conscious and may be more open to online marketing and word-of-mouth but may also have limited funds. Despite being able to afford a higher price point, middle-aged customers may have less regard for style and may already be loyal to established brand identity. Carefully consider your target market before launching your clothing line to ensure that you can reach them effectively.
Start Designing
It is most likely that you are good at this. Therefore, this is your opportunity to shine creatively. The first collection you release on the market will be a great indicator of what kind of designer you will be, so make sure you design something that you'd be happy to offer your future employers. 
A successful fashion designer always keeps a blend between the ideal and the attainable. Whatever you design has to be produced cost-effectively. Consequently, being a successful fashion designer always blends ideals and attainable goals.
Find a Clothing Manufacturer That Suits Your Needs
Unless you plan on sourcing, cutting, and sewing all materials, you'll need a manufacturing partner to make your garments a reality. This can mean several different things. Perhaps you're just looking for colleagues who can help you work in your home studio, or maybe you're looking for fabric suppliers. 
As a boutique owner, perhaps you are looking for a factory that can offer a limited supply of your boutique goods alongside mass-produced products on behalf of a major brand. For decades, clothing manufacturing has become a tradition to be located outside the United States. 
Although you may wish to visit the factory in person, you'll have to conduct the entire vetting process by phone and email if you're on a budget. However, suppose you have a simple logo to print on top of existing streetwear or casual wear. In that case, you may be able to manufacture your goods locally, such as at a print-on-demand screen printing facility.
Choose a Brand Name, Design a Logo, & Create a Market Profile
You can begin planning your public profile when you discover that your clothing items can be manufactured at reasonable production costs. This involves choosing a business name, logo, and slogan. It also involves creating an online store using Shopify or Etsy as an eCommerce platform. 
There is nothing more appealing to customers than to be able to relate to brands that tell a story, so incorporating that into your brand name, logo, or website will also help. This work should be done by the time the manufacturing process is complete, so you will be ready to sell your goods immediately.
Choose a Price Point For Your Items
You should identify and understand your target audience by choosing a price point that covers your production costs while not alienating your first customers.
Begin the Marketing Process
You need to build brand awareness for your new business at this point. Instagram has become a popular platform for this purpose, and many Instagram influencers are willing to promote new fashion brands and receive compensation for doing so.
Set Realistic Sales & Distribution Goals
Taking this step can be challenging, but if you can partner with a business professional, you won't be out of your depth with the logistics of clothing distribution. It doesn't matter how great your fashion vision is; it doesn't mean you know everything about clothing distribution. However, you can grow your business if you can reach your sales goals.
Start a Soft Launch & Look For More Investment and Partnerships
As soon as you have a proof of concept—clothing that can be sold in limited quantities—you can invite potential investors and business partners. Of course, it would be nice to own your own business outright and be able to get all your profits. However, when a business wants to scale up, it needs capital. To acquire that capital, traditional business partners provide a share of the company's profit.
How to Make a Design For Your Clothing Line?
You need to be able to design your clothing line to brand it. However, designing your clothing line can be challenging. Consider many things before you make your clothing line stand out in a crowded fashion market. 
You need to create clothes that represent your point of view as a designer but also sell as a result. It is essential to follow these five steps before you design the clothing for your apparel brand collection to increase your chances of success.
The Clothing Concept
You should start by defining your clothing concept. Clothing concepts usually originate from a gap in the market. Be sure to have a solid concept aligned with your brand values and point of view.
The Customers
The goal of your clothing brand is to know who your target customer is, what they do, where they live, and how they shop. You need to figure out who your target customer is along with the concept of your clothing brand. You can reach your customers more effectively and provide them with what they want if you know them better. The information you have will help you in the range planning and design of your clothes.
Understand Your Clothing Market
It is essential to understand the clothing market you will be in as soon as you determine your concept and know your customer to make the right decisions for your business. There is a good chance that you already understand the market, but it is now time to research the areas where your concept fits in and where you will sell. In addition, learn about consumer behavior and how your brand can stand out from the competition by visiting shops and attending trade shows. 
Define the Clothing Collection
Once you have established your business foundation, developing your product range and defining your collection is time. First, focus on your brand identity, vision, and the garments you want to create. Next, ensure that your collection is cohesive and clear. Finally, develop a detailed written overview of your entire collection. 
You can use this software to keep track of clothing parameters such as style numbers and names, number of styles, colors, variations, features, and more. In addition, you can use it to start planning your collection before you even design your styles, as this document includes financial information and sales forecasting. It is an effective way to keep track of styles and structure the collection.
Sketching
Once your collection has been structured and defined, you can start sketching yourself or with a designer. Refocus on inspiration, brand image, and the customer you want to attract. You need to connect the brand image with the garment. They need to correspond. Paper and pen are always good starting points in the design phase. The styles should be in line with your brand's vision and identity. 
How to Price Your Clothing Line & Get It Into Stores
Pricing your clothing line can be a tricky task. If you price your items too low, you may not profit enough to sustain your business. However, if you price your items too high, you may have difficulty finding customers. The key is to find a balance between the two. One way to do this is to research the prices of similar items at other stores.
This will give you an idea of what customers are willing and able to pay. Once you have determined a range for your prices, it's time to start approaching stores. Many store owners always look for new and exciting brands to carry in their shops.
However, they are also very busy people. To increase your chances of getting your clothing line into stores, it's essential to be professional and organized when approaching store owners. Have a well-designed line sheet with pricing information and clear product descriptions.
Store owners will also be interested in knowing how much inventory you have on hand and how often you will be able to restock your products. Doing your research and preparing well for store meetings increases your chances of success in getting your clothing line carried in stores.
How to Find a Manufacturer For Your Clothing Line?
As we have already covered how to start a fashion brand, it's time to go over all the information you need to know to find a reputable manufacturer you can work with.
Industry meetups
As you search for the proper clothing manufacturer for your business, industry meetups can be invaluable to you during your search for the proper manufacturer to partner with.
Taking part in local events and attending trade shows on a larger scale will enable you to meet many people who have connections to the clothing industry.
Directories
Clothing manufacturing services can be found in various directories that you can utilize to locate them.
Once you've found the clothing manufacturer you're looking for, you can reach out to them directly and explain precisely what you're looking for so that they can fulfil your requirements.
Search Engines
If you're looking for a manufacturer of custom clothing, it's a good idea to use search engines like Google to find them.
The manufacturer's websites don't usually get updated regularly, so you'll probably have to scroll through quite a few pages before you find any relevant results. So make sure you scroll through the right ones first. 
You don't need to worry, though. There are plenty of legitimate clothing producers out there who are willing to work with you.
Facebook Groups
Among the many groups on Facebook, many supportive entrepreneurs are looking for ways to give back to the community in a meaningful way.
If you are interested in founding your clothing brand, make sure that you read through the rules of the group and ask any questions that you may have about the process of doing so.
Old-fashioned Research
Networking and asking people in the industry for advice on finding the proper clothing manufacturer will always be a valuable part of finding the proper clothing manufacturer. 
For clothing manufacturers in China, it's essential to ensure that factories follow country-specific textile regulations and have the correct substance control.
Having a manufacturer who will allow you to create a custom label for your clothing is one of the most vital aspects of a clothing manufacturer in China, the UK, or the United States if you plan to sell in multiple markets. 
Several people have worked with the US and Chinese manufacturers in this manner and can help you answer all the right questions at the right time if you speak to them.
How to Create Packaging For Your Clothing Brand
Any clothing brand needs excellent packaging to make a world-class impression. By world-class, we mean luxurious, high-end, and aspirational. This packaging will make your customers feel that your clothing is cut above the rest and encourage them to spend more. Here are some elements you can use to create world-class packaging for your clothing brand:
Consider Using Premium Quality Materials
You can consider high-quality materials for your packaging and hang tag that convey luxury and sophistication if selling higher price point products is the direction of your brand. For example, you could use thick, heavy cardstock for your paper products and genuine leather or suede for your labels and tags.
Consider Adding Texture
Adding texture to your packaging can make it stand out. For example, you could use embossed patterns or debossed logos.
Keep It Simple
Minimalist designs are trendy now, so consider using clean lines and muted colors for your packaging. Less is more when it comes to luxury branding.
Use Unique Shapes
Rather than using traditional rectangular boxes, get creative with the shape of your packaging. For example, you could try hexagonal boxes, square tubes, or triangular bags.
Incorporate Natural Elements
Using natural materials like wood, stone, or bamboo can give your packaging an earthy, organic feel. This is perfect if your clothing brand has an eco-friendly or sustainable focus.
Add a Pop of Color
A bright accent color is a great way to add visual interest to your packaging without going overboard. Try to keep the rest of your design relatively muted so that the accent color pops.
Make It Interactive
Interactive packaging is a great way to engage customers and make your brand memorable. You could try incorporating QR codes, secret messages, or hidden compartments into your design. Get creative and have fun with it! These are just a few ideas to get you started; ultimately, the sky's the limit when creating world-class packaging for your clothing brand!
Key Takeaways
It is essential to have both a strong sense of creativity and business skills if you want to have a successful clothing brand. However, starting your clothing line isn't as difficult as it may seem. Here's what we have learned so far in this article.
Unique clothing brands can be successful if they start by focusing on the correct details.

Find the clothing manufacturer that could meet your demands and budget. There are many ways to find a clothing manufacturer, including networking and old-fashioned research.

Create packaging for your clothing brand that is luxurious and high-end

Use quality materials, keep it simple, add texture, use unique shapes, and incorporate natural elements into your design.

There are many supportive entrepreneurs on Facebook who are willing to help you through the process of starting your clothing brand.
All iconic brands started somewhere today, regardless of whether they are big or small today. It is certainly possible to build a company from scratch, even though it might seem impossible. So, if you're looking to start and looking for more information, then here are some suggested articles that are worth considering
Suggested Articles:
5 Topics About Brand Identity
If you're interested to read more articles about unique brand identity and packaging design curated by ParoPop team, here are 5 topics we think you'll love!
Content by,
ParoPop Team