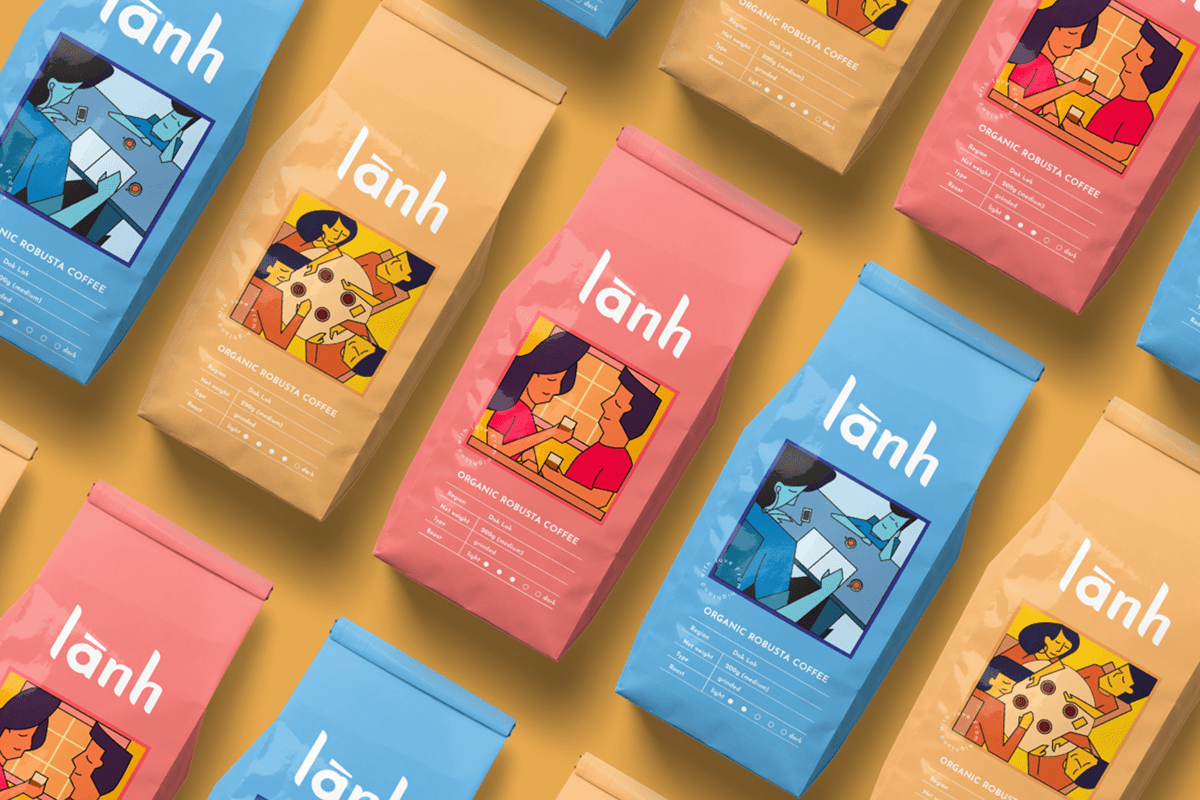 With so many coffee brands providing excellent services and products, customers now have a new thought process: "Why should I buy from this particular company? What additional benefits am I getting for the same money?" Ergo, companies are now looking to transform themselves and attract customers for more than just taste and quantity. Enter, recyclable coffee bags! 
Have businesses shifted their methods because of genuine concern for the environment or to target the emotional nerves of their customers? No one's sure. Regardless, recyclable, biodegradable, and compostable coffee bags are the new way to get your daily caffeine while saving the environment. So, if you are a coffee brand looking for reasons and ways to transform, here's everything you'll need to know: 
What Makes Packaging Recyclable?
Recyclable packaging means collecting, sorting, reprocessing, and reusing it for the same purpose or creating a different item from it. For example, paper void fill, paper tape, cardboard tubes, and cardboard boxes are recyclable packaging because they are all paper-made and can be reprocessed and reused.
Other packaging materials that businesses can recycle include metals, specifically steel, aluminum, and tin cans. Similarly, we can recycle glass jars and bottles, but since it is a heavy material, the shipping process can be a little expensive. Also, plastic jugs, jars, and bottles are often recycled and will continue to be for many years to come. 
What Makes Packaging Biodegradable?
Biodegradable packaging refers to materials that degrade without oxygen, turning into biomass, water, and carbon dioxide after a specific time frame. This type of packaging is usually made from biopolymers, typically found in most living organisms. They degrade quickly and can easily be created from waste products. It makes them environmentally friendly and safe to consume.
Remember: biodegradable is not the same as recyclable. Biodegradable coffee bags cannot be recycled; they break down and degrade over time. Recyclable packaging means that it can be reused multiple times before being discarded. 
What Makes Packaging Compostable?
Another eco-friendly way of selling and purchasing the cult caffeine drink is compostable coffee bags. This packaging is sustainable because it easily composts at home and in composting facilities. A combination of PBAT (polybutylene adipate co terephthalate) and compostable plant material, like corn, creates this type of packaging. 
Even though many people use these terminologies interchangeably, compostable and biodegradable are not the same. There is a significant difference between the two, the primary one being that compostable packaging and products require a particular environment to break down. However, the latter degrades naturally. 
What Are the Material Options for Recyclable Coffee Bags?
As discussed earlier, many different types of materials are used for recycling packaging. However, recyclable coffee bags don't exactly fit in all those categories. For one, metal coffee bags would be a pain to use! Hence, the options to create this sustainable coffee packaging are pretty limited. But, where there is a will, there is a way! 
One way to create 100% eco-friendly and recyclable coffee bags is to use LDPE (low-density polythene). It is lightweight, durable, and flexible. Overall, LDPE is safe and recyclable, so many companies in the food and beverage industry are currently using it for eco-friendly packaging.
When used for coffee bags, you might have to skip the conventional 3 to 4-layer design and stick to 2 layers only. The reason for this is that this way, they require less raw material and energy during production. Furthermore, it is easier for the users to dispose of at the end, promising a more sustainable coffee packaging. Lastly, customizing LDPE packaging is incredibly easy. You can create all forms of patterns, colors, shapes, and sizes for your coffee packaging! 
What Are the Benefits of Being a Sustainable Brand?
Apart from getting more sales, there are plenty of other reasons more brands are choosing to be more sustainable now. Here are some of the most significant benefits of becoming an environmentally safe coffee business: 
It improves brand reputation and image.
Offering eco-friendly packaging gives brands an upper hand over competitors. 
Such an initiative is attractive to clients, employees, and investors. 
There are tax and production cost benefits. 
It significantly improves employee retention rate. 
16 Coffee Bean Brands that You Should Know About
In case you are looking for a kickstart inspiration, here are 16 coffee businesses that are mastering the art of environment-friendly packaging with compostable, biodegradable, and recyclable coffee bags: 
The company claims to directly source, roast, and serve Ecuadorian coffee in Athens. However, there is one more reason behind the growing popularity of Condor Chocolates, aka Choco Coffee Roasters, and their sustainable coffee packaging.
It was designed by Office Hours, a commercial art studio in Marietta, by Roy Fleeman. The packing is eco-friendly yet quirky, modern, and fun. Contrasting colors, bold fonts, and a minimalistic design make this packaging unique while staying true to the brand's identity. 
This one is based in England, specifically in Saltburn-by-the-sea. While the company is making rounds for its high-quality coffee and incredible aesthetics, Runway Coffee has also made heads turn with its packaging.
The retro look of paper packing was designed by Greg Davies, who has a reputation for his minimalist, vintage style. Greg wanted to create a product theme that was appreciated by young and old generations since Signals is popular among both. He made the theme resonate with the industrial heritage while paying homage to the region's people. 
3. Mood Ground Coffee
This UAE coffee company will satisfy the aesthetic cravings of every human who loves minimalism and neutrals. Instead of recyclable coffee bags, Mood Ground Coffee comes with 250 grams of ground coffee in reusable containers that are modern, minimal, and incredibly aesthetic. 
The credit for this praise-worthy work goes to Commersart. The agency based in Moscow was hired to create a packaging that was aesthetically pleasing and modern, yet true to the brand's core values. It is safe to say they have done a remarkable job.
4. Rigo Cold Brew
Even if you don't judge a coffee by its cover, you will be tempted to try Rigo simply because of its stunning looks. The colors on the packaging come from the side streets in Columbia. They give a harmonious and playful palette symbolizing the origins of the company. Moreover, the shape, feel, and look are very similar to biodegradable coffee bags. 
While the company should be proud of their product, the credit for these coffee bags goes to the designer. Vedros Studio designed this beautiful packaging to balance sustainability, practicality, and fun. The studio has offices in Austin, Toronto, Los Angeles, Brooklyn, and Berlin with collaborators worldwide. 
5. Coffee Bros - Home Brewed Coffee by The Terry Brothers
Sitting in the heart of New York state, Coffee Bros has had all the luck with its packaging, thanks to designer Gemma Lousie's By Studio Gem. While they don't offer recyclable coffee bags, Coffee Bros have taken the oath of sustainability and promised to minimize its carbon footprint through its product and packaging. 
By Studio Gem is based in the UK and Gemma has done impressive work for many brands. However, the theme custom-made for Coffee Bros stands out for its minimal yet eye-catching design.
Designer Michelle Maudet has done an incredible job creating a visually-appealing packaging for Peach Coffee Roasters. But apart from being attractive, the packaging is also eco-friendly. In fact, the company is one of the handfuls of businesses that produce compostable coffee bags, claiming maximum sustainability.
To top it off, they do it with a stylish, irresistible design and Michelle deserves all the praise for it!
This San Diego-based company is determined to deliver its customers high-quality, clean coffee beans. However, its claims of sustainability and environment-friendliness don't end here. Leap Coffee has gone the extra mile to make their packaging sleek yet environmentally safe.
With the help of designer Cubic Orange, the coffee company created sustainable, recyclable coffee bags that are pleasant to the eyes and the environment! The design looks very "Californian" and hence, hints towards its origins.
Female-led Blink Coffee claims to be an eco-conscious brand, so naturally, its packaging does justice to its principles. Designer Anna Miminoshvili has learly outdone herself by creating fun yet environment-friendly, recyclable, and compostable coffee bags for Blink Coffee.
Anna has a quirky style that includes bright colors and geometric shapes. Her presence is visible in the designs she has created. Using her immense artistic talents, she has kept the packaging gender-neutral while maintaining a subtle hint of femininity. 
9. UID Café Co
The new UID coffee box is orange with black and white writing all over it. The fonts are large enough to be visible but not intimidating, creating a perfect balance in all aspects. Interestingly, the cafe continues to make immense sales with a seemingly tiny upgrade. How did this happen?
China-based designer, Paper Play, has collaborated with the business to create a sustainable masterpiece. In a time when reusable and biodegradable coffee bags are imagined as "bland and boring," this team has proven the stereotype wrong.
Alchemy Coffee is a Hong Kong-based coffee roastery and designer Never Never has ensured that its packaging shows it. It is minimalistic, fresh, and clean, giving pure, serene vibes!
Alchemy Coffee promotes sustainability and ethical production with recyclable coffee bags and eco-friendly choices. Clearly, Never Never is also on board with the concept! 
11. Salto De Fe
In a mission to create recyclable or biodegradable coffee bags, designer Twineich has helped the Columbia-based coffee farm launch a remarkable line of beautifully packaged products.
The design looks fierce, bold, and masculine. It targets the bold coffee-enthusiast audience while staying soft on the environment! Now that's how you hit two birds with a stone!
12. Narcoffee
Based in Romania, Narcoffee is regaining the customers' attention for upgraded aesthetics and quality. Giving credit where it is due, designer Alexandra Necula has definitely helped the brand in the former aspect. The new Narcoffee packaging is sustainable and eco-friendly with compostable and biodegradable coffee bags. 
Alexandra Necula is a creative studio that specifically supports businesses moving in an eco-friendly direction. Since Narcoffee is one of such brands, the two make an incredible team!
13. Blend
Moving on with the list of biodegradable and recyclable coffee bags, coffee brand Blend and Miu Design Co are not to be overlooked. The designer has created a fun theme for Blend while staying minimalistic and soft on the eyes.
The pale pink coffee bag with a blue brand logo and a lady in a cup is especially impressive and stands out on the coffee rack! To be honest, the sustainability is just a cherry on top!
14. Lành
Designer Trung Chau has made himself a prominent name when it comes to quirky yet sustainable coffee packaging. 
Lánh's coffee bag looks so visually appealing that you wouldn't want to throw it away even after you are all out of coffee. In fact, non-coffee-lovers would simply buy it to put it on the shelf as a display. That's how brilliant it looks. But looks are not all it has: it's practical and eco-friendly as well!
15. David Choice
Designed by Reesaw in Shanghai, China, David Choice now has recyclable coffee bags. This final touch makes the company's products a complete package, with taste, quality, looks, and sustainability!
There are four variations available in the same design based on the flavor: blue, yellow, green, and purple, with a constant orange top and variable colors on the bottom. The packaging looks modern and bold without being overwhelming. 
16. Caphe Coffee
Lastly, Caphe is a Vietnamese roastery, and Widarto Impact designed its packaging to ensure that the origins stay prominent but in a very subtle manner, the theme is soft but impactful with cool gray tones and bold writing.
The coffee bags are slightly more colorful and fun but don't deviate from the theme too much. Overall, the team understood the assignment! Overall, Widarto understood the assignment!
Key Takeaway 
Recyclable coffee bags are no longer an alien concept. In fact, many coffee brands are now transforming their business models and becoming more sustainable and eco-friendlier. Here is everything we have learned about sustainable coffee packaging so far: 
Recycling, biodegradable, and compostable coffee bags- all are sustainable. However, the three terms do not mean the same thing. 
Recyclable packaging (metal, glass, plastic) can be reprocessed and reused, but does not decompose. 
Biodegradable packaging degrades over time and cannot be reused many times. 
Compostable packaging also decomposes with time but under certain environments. 
The best material option for recyclable coffee bags is LDPE as it is lightweight, safe, and easy to work with. 
By becoming sustainable, brands can improve their image, get better customers, retain more employees, and benefit from reduced taxes and production costs. 
In a nutshell, many brands and businesses are currently undergoing this transformation, so now is the perfect time to jump on the bandwagon! Are you planning to turn your coffee business into an eco-conscious one? Or are you a coffee consumer looking for more sustainable options? 
Suggested Articles:
5 Topics About Brand Identity
If you're interested to read more articles about unique brand identity and packaging design curated by ParoPop team, here are 5 topics we think you'll love!
Content by,
ParoPop Team