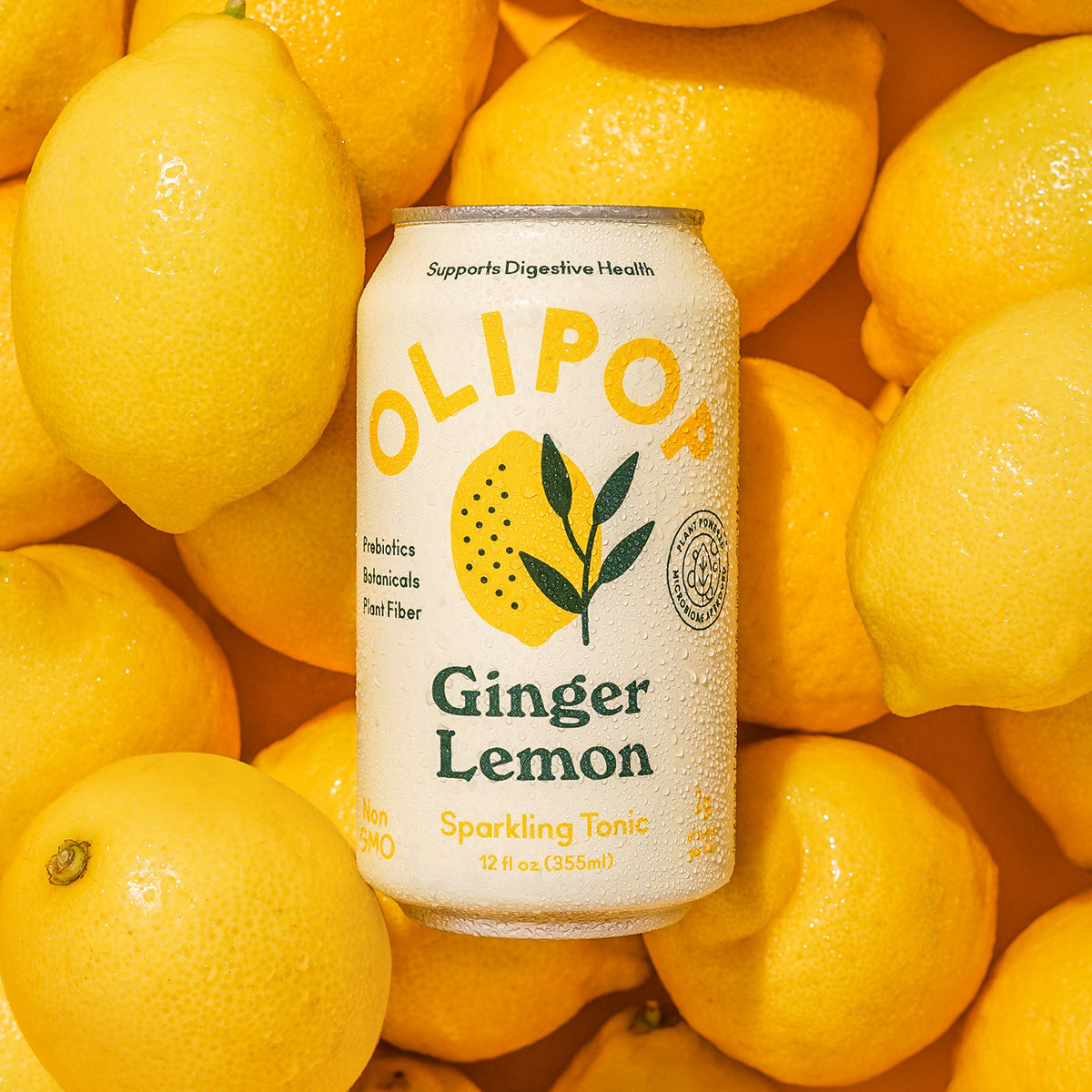 As the world of beverage packaging continues to grow and evolve, so too do brand needs to stay relevant—the perfect time for brands to step up their game and stand out from the competition.
Product differentiation is critical with a surplus of brands competing for shelf space. And with the wide variety of POS materials, textures, foils, finishes, and other embellishments available, you can bet there's ample opportunity for brands to get creative and rise above the rest.
Whether it be a standard matte or gloss finish or something entirely different like a metal finish on an aluminum bottle, beverage branding opportunities are endless. Your brand doesn't have to fall into the same old pattern of standards that everyone else has taken advantage of.
An Overview of Beverage Can
Beverage cans are plastic or metal containers used to store and transport liquid products. These containers can be made from various materials and come in many shapes and sizes. The most common beverage can is the twelve-ounce (355 ml) aluminum, typically used for carbonated packaging such as soft drinks, beer, and other beverages.
The most common materials for beverage cans are aluminum, steel, and tinplate. Aluminium cans are 100% recyclable and have a long shelf life. Steel cans have a longer shelf life than aluminum, but they are more expensive to make. Tinplate is the least expensive metal used to make beverage cans.
The Importance of Having a Unique Beverage Can Design 
A unique beverage can branding design is a great way to let your customers know that you are the best choice for their carbonated liquid. It's also a great way to stand out from competitor brands on the store shelves.
The key to creating successful carbonated beverages can design to choose one that aligns with your brand's personality and values. Your product shouldn't just look good and make sense regarding its functionality and benefits for your customer.
It helps you connect with consumers who may not even drink soda but might want something different or new in their fridge or pantry. If you're trying to reach out to this demographic with something small and inexpensive (like 6-packs of cans), having a unique design could be an excellent way to ensure they don't buy something else.
How Beverage Can Design Helps To Boost Brand Awareness?
The beverage can design as a smart way to promote your brand. It is the most cost-effective marketing tool available and can be used in many ways.
The first use of this design is to create awareness or recognition of your brand name. It will help you stand out among your competitors and attract more customers. You can choose an easily recognizable design, such as a logo or slogan you have made or one that others have already used in the industry.
A well-designed beverage packaging design can also boost brand awareness for you. It will help you attract new customers who may not have been aware of your brand earlier but now see it as a good option. The good thing is that you can use this technique in many ways to grow your business faster than ever before.
Types of Beverage Cans
Flat top cans - These have a flat top and lid that allows them to be stacked easily. They also have a tab on one side that allows the user to pull the lid off without having to remove it from the container.
Flip top cans - These types can have a rounded top that flips up when you want to open them, then flops back down when you close them again. They also have a tab on one side that allows you to pull up the flip-top tab while opening the can so that you don't have to reach across your body when opening or closing it.
Dome top cans - Dome tops are similar to flip tops, except they have no tab; instead, there is a small hole in their lid where you place your finger after removing its cap so that the Can stays upright. These cans are called 'kelpies' because of the small hole at the top of the Can.
Top-fill cans - These cans have a lid with a spout through which you pour liquid into the Can. The spout can be either straight or contoured, depending on how you want to drink from it.
Cup-and-saucer cans - These containers have a narrow mouth that fits in your hand like a saucer and a curved side that fits around your cup or mug. These containers are usually made with PET plastic, but some are made from glass or metal.
Crown top cans - Crowns are similar to flip tops except that they have a tab on top of the lid, which allows you to pull it out of the Can by pressing down on it. This lid is usually found in beverages such as cola or water.
Flip-top cans - A flip-top can has a tab that allows you to open the Can by flipping it up and over.
Linear top cans - Linear tops are one of the oldest beverage cans. They are also called straight-sided containers because they have straight sides and a flat bottom.
Square top cans - Square-sided containers were first manufactured in the 1950s; they didn't become popular until the 1970s or 1980s when they were used for canned beverages like beer and soda pop.
Cylindrical cans - Cylindrical cans are cylindrical, with a smooth interior surface that contains liquid and is designed to be handled by hand (although some models may be reusable).
How Many Different Sizes of Standard Soda Can?
As a beverage can production company, we are experienced in designing and manufacturing different-sized standard soda cans. The sizes of our standard soda cans can be customized according to the requirements of our customers.
32 oz. aluminum beverage cans

16 oz. aluminum beverage cans

12 oz. aluminum beverage cans

10 oz. aluminum beverage cans
Soda cans have been around for over 150 years. They were originally made from a metal called tinplate and are now made from aluminum. The design of a standard soda can has not changed much since its inception; however, some minor changes have occurred over time.
For example, the original tinplate cans had seams between the top and bottom part of the Can, which would cause leakage if the seam was not sealed properly. This problem was solved by adding thin strips of metal across the seam, which helped keep moisture inside the can instead of leaking out into your drink when you opened it up!
The biggest change to standard soda cans came in 1950 when they became aluminum cans instead of tinplate ones. Aluminum is lighter than tinplate but still strong enough to easily hold up under normal use conditions without getting damaged or deformed because it is more flexible than tinplate metal.
Tips for Designing a Good Beverage Can Packaging
The design of your soda beverage can is essential, and you want it to be appealing, eye-catching, and easy to read. Large quantities of methods will also help you stand out from the crowd, making your company more memorable for customers.
Use a can design that is original, eye-catching, and unique

Choose a color scheme that complements the product or flavor

Use typography to convey the message you want to get on the Can

Ensure the label clearly shows what it contains (in the case of liquids)
The first thing to consider when designing your beverage can is the shape. The most common shape for beverage cans is a round shape, but other forms can also be used. These include square, rectangle, oval and triangular. Each of these shapes will have its unique benefits and drawbacks.
The second thing to consider is that they are made of aluminum cans rather than metal packaging, which makes them lighter than other products like glass bottles or plastic bottles. It makes them easier to transport from place to place without breaking or cracking during transit or storage.
Aluminum cans are also strong enough to withstand being dropped on the floor several times without suffering any damage whatsoever, unlike other metal cans that would break if dropped on the ground too many times in one day.
Aluminum alloy is more durable than metal packaging because they are not susceptible to rust or corrosion, making it difficult for you to use them again after they have been used in the past few months. Recyclable aluminum beverage cans are best.
The coloring additives in beverage cans are your brand identity or logo design. If you want to add some extra pizzazz to your beverages, consider using different colors such as red for energy drinks or green for fruit drinks.
Specialty packaging products also depend upon the liquid inside, and it also depends upon the beverage season.
Is Drink Can Harmful to the Environment? Or Are They Sustainable?
Can design have a huge impact on the environment? The aluminum can is one of the most recyclable materials but is not biodegradable. Recycling aluminum cans saves energy and resources, which reduces carbon emissions and helps prevent global warming.
Aluminum cans are also less harmful to the environment than glass bottles or plastic bottles, which are more likely to end up in landfills than recycling centers.
Aluminum cans have been used for over 100 years in their original design by Coca-Cola. Aluminum is lightweight and durable with a low cost per gallon compared to other materials that could be used for cans. It also has formed shapes that make it easy to open and close, which helps reduce spillage during transport and storage.
Steel cans are durable but heavier than aluminum cans due to their greater weight capacity – up to 40% more than aluminum depending on the size of the Can (2 liter vs. 1 liter). Steel is also recyclable but requires special facilities due to its higher melting point (1100° F vs. 675° F).
Top

Beverage Can

Designing Ideas You Need to Know
So far, it's clear that beverage packaging plays a crucial role in its sale and recognition on a crowded shelf. Aluminium cans with significant design invoke inspiration, capturing a customer's attention. Top brands are already using specialty packaging products worldwide to get recognized. Here are top beverage cans with unique designs to inspire you!
1. Boost
ADN Studio from Bali, Indonesia, developed this minimalistic yet powerful design for beverage brand Boost. ADN Studio is at the top for being creative and linking technology, design, and culture together, while producing spectacular results. They use minimalistic designs to create a difference.
The brand features printed cans in various colors, matching the aesthetics of the flavor of the carbonated beverage. The designer selected the brand name followed by the flavor name on the can, leaving it an intricate design of innovation and mystery. After all, people love mysterious designs, allowing them to use their imagination.
2. Welldays Kombucha
The Welldays Kombucha comes in vibrant colors, also designed by ADN Studio, another innovative aerosol packaging for beverages. It features simple yet creative typography, followed by a fantastic color scheme.
These cans carefully label each unit as "Sugar Free" while emphasizing the exciting flavors and the natural ingredients used to brew each beverage. Simplicity with innovation.
3. Bloom
Featuring artistic packaging trends, the Bloom aluminum beverage cans look classy and stylish, with a flair of attitude. Neehara Kothapally from Hyderabad, India, played beautifully with the color palette, producing an intricate design with a touch of elegance.
Bloom is a "Cold Brew Tea," and hence the designer depicted each flavor with a unique blooming flower as the center of attraction, contemplating the color of the beverage can.
4. HUGO
Overcoming the barriers of loud and obnoxious designs, Design by Intruder from Moscow, Russian Federation artistically designed HUGO Orange Juice aluminium cans. They offer a wide range of graphics and designs they can use for different can, including landscapes, cityscapes, animals, and more.
Coming with an attractive design on a small can of 0.25 ml is a challenge. However, the designer overcame every barrier by designing innovative and attention-grabbing packaging for the juice. HUGO features a thrilling and bold design, confirming a small package with a loud voice.
5. Malcantone Craft Brewery
Fruzsi Fölföldi is an innovative designer who creates aesthetically pleasing designs for vibrant and trendy people. She is best known for new and stylish illustrations and graphics, changing the customers' perspective completely. With bold strokes of colors and images, she transforms a simple design into a momentous craft.
Fölföldi is a designer from Glasgow, United Kingdom, who creatively crafted Malcantone Craft Brewery packaging. Creating a fascinating brand image, Malcantone Craft Brewery cans have playful packaging with a touch of modern diversity, attracting consumers with bold strokes of colors.
6. Fresty
Fresty is a buttermilk soda can designed by the versatile Sreeram Kayanadath from Kannur, India. The designer believes in creating supremacy through innovative and thought-provoking designs, leaving the customers stunned with brilliant and bold use of colors.
Sreeram Kayanadath isn't a man following the rules; with his designs, he is known to break them all! The exclusive can is uniquely rectangular, with a classic cap on the top. Kayanadath broke every code of circle can and devised a sizzling cuboidal can to create a difference never witnessed before. The carbonated beverage in supremely designed packaging promised to attract every consumer while standing among other competitors on the shelf.
7. Lostboy Cider
Leaving Lostboy Cider isn't a wise choice when discussing specialty packaging products. The designer from Chicago, IL, USA, Lisa McCormick, chose boldness over calmness. Lisa McCormick is a phenomenal graphic designer and illustrator specializing in GIF animations, merchandising, packaging designs, murals, and more.
She used enjoyable colors and images on Lostboy Cider while challenging the norms of beer cans, taking everyone by surprise. Among all the printed cans, it's definitely a beautiful one, grabbing each consumer's attention while pushing all the limits to the last. She believes in modern and contemporary designs while ditching the conventional style proves that the sky is the limit.
8. Olipop
Kenny Coil from Tampa, FL, USA, believes in bringing the odds in a distinctive, attractive manner. Olipop comes as ravishing recyclable aluminum beverage cans with an inspiring design. What makes the design more interesting is the inclusion of a health tip at the top.
A perfect way to attract and sell at the same time! Kenny Coil left no stone unturned with Olipop design, making it a champion with unique charisma while being on the shelf.
9. Bamboo Juice
Pushing every limit and facing every challenge like a pro! It is what defines Marcel Sheishenov from Bishkek, Kyrgyzstan, the designer of Bamboo juice. The beverage packaging is unique and innovative, matching the look and feel of original bamboo when stacked together.
The most refined strokes of green create a realistic effect of bamboo with a simple white colored bamboo stick as the logo. It's a pure definition of simple yet appealing and creative.
10. Troop
Forner Studio from Los Angeles, CA, USA, designed Troop, a carbonated liquid in excellent beer cans packaging. Forner Studio is considered a highly creative brand for elevating the core essence of products. They aim to narrate the appealing story of each brand while creating their image with perfection.
Troop features the name of the brand on the can with the cocktail flavor mentioned in the center of it. Troop cocktails are slim and cylindrical, but their silver packaging with colored typography adds a flair of magic and charisma to the customers. Something worth stopping in the tracks while checking the aisles.
11. Centinela Cocktails
Believing design as their legacy, the designer named Human from Mexico City, Mexico defies the odds with such energy drinks packaging. While using a bold and stunning color combination, the long cylindrical beverage cans have the brand name on the top. Each flavor is clearly mentioned with great typography. Carbonated soft drinks in such exciting packaging by Human makes it a phenomenal idea for all. The designer Human is known for stylish and challenging designs, provoking a nostalgic and mesmerizing feeling, leaving the spectator in a trance of its awe-inspiring design and choice of colors.
12. KOKO Sake Soda
Vishnu Prasad from India is an innovative designer bold enough to test the waters using non-conventional imagery. Prasad's sells beverage packaging idea is creative and unique at the same time. Red color complementing the blue strokes with simple, yet elegant typography makes KOKO Sake Soda mesmerizing design to remember. The aluminium cans are long and perfectly designed, using imagery of the sun and waves in an abstract art form.
13. ©MARGINAL
Have you ever thought about why food cans are different from beer cans? Why is food packaging different from aluminum cans packaging? Well, The Rookies from Lima, Peru, provides the answer to this query uniquely. In the beverage business, you can create art using different symbols, signs, and artistic strokes.
Therefore, the designer uses a vigilant eye on dark packaging for the Marginal beverage cans, attracting consumers. A dark gothic design is part of new packaging trends, changing the way of intelligent labeling for stylish people.
14. Engie
Fun and colorful energy drinks challenge the conventional dull packaging style. PG Brand Reforming from Warszawa, Poland, has magnificently designed the packaging for Engie beverage cans. Adding the fun element with class while keeping the attitude at a high point makes PG Brand Reforming a significant brand with innovative ideas. The designer is known for their brand building, designing, and strategic planning services. They have made Engie a brand addressing the exuberant side of people across the globe.
15. Tiger Bone Beer
Borja Flores from Valencia, Spain, is known for designing specialty packaging products worldwide. Using the bold imagery of endangered animals as part of the aerosol packaging. These images include Tiger, Bear, and Rhinoceros. These printed cans denunciate the tradition of killing thousands of animals in the name of medicines. Flores ensured the message was well conveyed using powerful illustrations and typography.
16. Gentle Soda
Let's chill out with Gentle Soda, a line of striking carbonated beverages in uniquely printed beverage cans. Valeriia Bosenko from Kharkiv, Ukraine, is the designer of these fascinating specialty packaging products, playing with a subtle color palette and creating meaningful packaging. The colors of the packaging make it phenomenally designed recyclable aluminum beverage cans, easily noticeable in the aisles.
These are the top 16 beverage cans designs that will invoke inspiration and motivation to help you create meaningful and appealing labels. Sells beverage packaging depends on the level of creativity you can add without making it overwhelming to consider. In this competitive market, to get noticed, you need to do whatever it takes to be pleasing and colorful with expressive quality.
Final Thoughts
Beverage Can Design is a great way to showcase your product. You can use it for promotional purposes, like giving away samples of your drink or even to give out at trade shows. You can also use beverage cans to get more attention for your brand, which can help with marketing and sales.
If you want to start a beverage business, then you need to find the right niche. The more specific your place is, the better your chance of success with your business.
Relatable Topics: 
5 Topics About Brand Identity
If you're interested to read more articles about unique brand identity and packaging design curated by ParoPop team, here are 5 topics we think you'll love!
Content by,
ParoPop Team