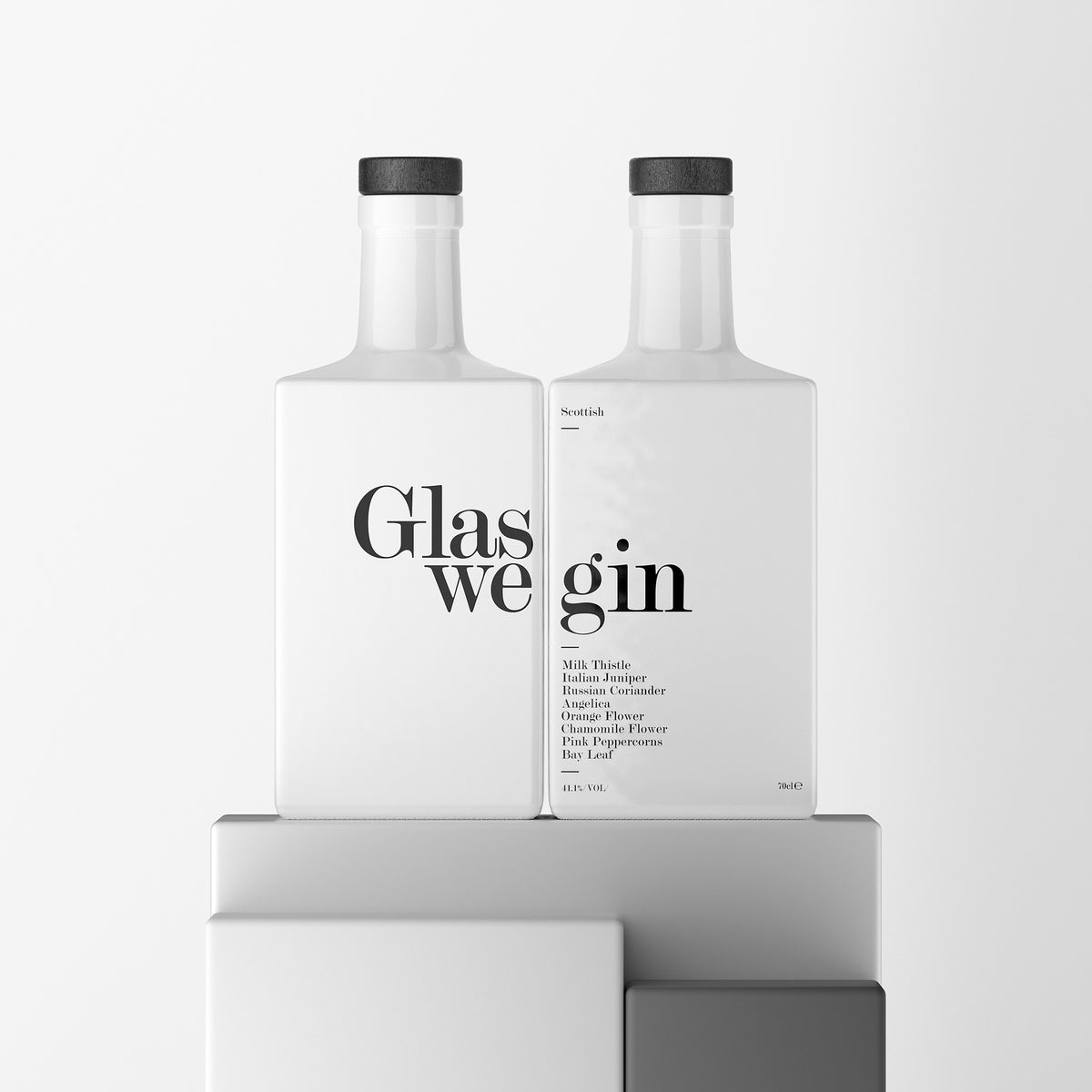 Whether you are starting a gin brand or just looking for inspiration, we have put together a list of gin bottle design Ideas that we think will help. With so many different ways to design your gin bottle, it can be challenging to know where to start.
That is why we have created this article, to give you an overview of all the different factors you need to consider when designing your gin bottle. So, without further ado, let's get started!
20 Creatively Designed Gin Brands
Brand - VL92 GIN
The Van Toor Distilleerderij in Vlaardingen produces VL92 Gin. Two businessmen's search for the ideal gin led to the creation of VL92 Gin. VL92 Gin is a Dutch genever-inspired gin that is built on a malt wine base.
The name and Gin bottle design ideas come from a famous Dutch sailing ship whose cargo included exotic spices that were too bold for the regional genever recipes but wildly ideal for a VL92 Gin.
Designer of VL92 GIN - Meneer de Zwart
Rick de Zwart is an Amsterdam-based graphic designer who has been running his own practice as Meneer de Zwart since 2008. Together with Sietze Kalkwijk, he co-founded Rare Fruits Council, a multi-disciplinary design agency, in 2011. Rick worked at branding-, packaging, and design agencies and has been working freelance for fashion brands.
Brand - Cutthroat Gin
Various premium blends are available from the new London dry gin firm Cutthroat, which uses a distillation method created in the 18th century. The company also sells its own line of tonic waters manufactured with genuine Indian cinchona bark.
Designed by Mousegraphics, this design is minimalistic but surely an eye-catcher when kept on the shelves without overwhelming or distracting from what's important: the gin! 
Brand - Glaswegin
It was time for Glasgow to have a genuinely overt Glasgow Gin, according to Glaswegin's founder, who found himself talking about the absurdity of Edinburgh Gin appearing in Glasgow bars much too frequently. The goal was to produce a straightforward, no-frills gin that was nevertheless distinctive and representative of its namesake.
Produced from native Scottish milk thistle, this gin has strong juniper and lime flavors and is smooth and refreshing to drink. It can be served with or without a garnish.
Designer of Cutthroat Gin & Glaswegin - Amit Chippa
For the past twelve years, Amit Chippa took the fast track in Game Development, Industrial Visualization, Architectural Visualization, and Product Visualization. The field of CGI has always excited him for its endless creative possibilities. He has Experienced working in various fields has made Amit Chippa an all-rounder 3D Artist.
Brand - The Craster's Rest
A group of northern fishermen approached The Craster's Rest to assist them in spreading the word about their finely honed beverage, which had been handed down through the years in the seaside village of Craster. The Craster's Rest is a coastal dry gin that is expertly steeped with salt water in a copper pot distillery.
In order to preserve the bottle's natural shape and structure, they embossed the logo into the glass surface using vintage glass fishing buoys as inspiration. Heavy knotted rope surrounds the object, which is made of blown glass with a color resembling the ocean's depths. On shelves, this really produces a stunning appearance.
Designer of The Craster's Rest - Studio Unbound
Studio Unbound is a branding agency in Glasgow, designing products and packaging that are proven to sell. They design products that people love. They are Building bold brands for founders who dare to dream bigger.
Martyn Garrod, Founder & Creative at Studio-Unbound, has exposure to many different forms of art and design, from photography to print-making, textiles to sculpture.
Brand - Gintl
Gintl premium dry gin has a milder taste than most other gins on the market. It is made with berry and herbal flavors, which give it a unique flavor that is perfect for any Gin lover. The bottle design is one of the best in the industry and looks like a work of art. It is also very aesthetically beautiful and well-made, which makes it perfect for those who want to keep their gin bottles for a long time.
Designer of Gintl - Anastasiia Plotnikova
Anastasiia Plotnikova is a creative designer originally from Barcelona, Spain. She has a degree in Industrial Design and Experience working in the field of product design, specifically with gin bottle manufacturing.
Brand - Pentageron London Gin
Pentageron is a small batch of traditional handcrafted London gin carefully made in family distillery in England. They created a brand that would stand the test of time. Pentageron makes gin the right way, using only real botanicals for a subtle and authentic flavor.
Designer of Pentageron London Gin - Hrant Nazaryan
Hrant Nazaryan is a graphic and UI/UX designer, brand development specialist, and founder of Nazaryan branding agency. He is also the creator of Pentageron London Gin, a premium gin made with real botanicals. Nazaryan was born in Armenia. He began his career as a graphic-designer, working for advertising agencies. He designs Pentageron Gin packaging.
Brand - Dry Balkan Gin
Balkan men are frequently stereotyped as being uncultured or vulgar while yet being incredibly emotional, compassionate, polite, and welcoming. No supplementary components, such as a brand name, are present on the bottle's front side. The spectator should examine the bottle thoroughly in order to realize that there is more to it than simply a raw heart because of its odd shape and construction.
Designer of Dry Balkan Gin - Milica Djokovic
Milica Djokovic and Milena Stanimirovic are two industrial designers from Serbia. They met during their studies at the Faculty of Applied Arts in Belgrade, where they both studied packaging design. The porcelain bottle is the main substrate used for this project, as it gives the product a unique look and feel. The designers wanted to create a sophisticated and elegant design that would stand out on store shelves.
Brand - Tahga
When creating Tahga's brand, the founder used a traditional, unassuming approach to produce a clean, simple label that relies on delicate details like embossing and purple foil to stand out on the shelf. Tahga's brand chose this strategy to emphasize the harmony between the bottle's contents and the label style, where the components flow into one another in a sober but unforgettable identity for a mezcal that is truly unique.
Designer of Tahga Gin - Human.
Alejandro Flores started HUMAN, an independent design company. Their approach is smart, deliberate, and enthusiastic, and it adds real value to your project so that it may develop over time.
Brand - Araxa Dry Gin
Araxa is a contemporary London dry gin. Its unique mild flavor profile is the result of a perfect balance between the ancient art of cultivating super botanicals in the South Aegean and the craftsmanship of England's master distillers.
Designer of Araxa Dry Gin - Stupendous Studio
Stupendous Studio is a multi-disciplinary design collective. Founded in 2016. Stupendous is a design studio based in London and Madrid, specializing in branding, editorial design, packaging, and digital design.
Brand - MENAUD
Menaud is a genuine proclamation of ambition in every way, down to the last engraving on its carved underbelly, where no details are spared. From conceptualization to manufacturing and brand identity design, custom industrial designed bottles were created for a line of sophisticated, expertly produced spirits. To make an item that people will want to keep long after the last drop has been consumed.
Designer of MENAUD Gin - Wedge Studio
Wedge Studio is an independent brand and design agency based in Montreal and Los Angeles. Design director Justin Lortie and creative director Sarah Di Domenico are the co-founders of Wedge Studio. Justin is a designer with numerous international design awards, a former forest firefighter, and a lifelong mountaineer. Sarah is a brand storyteller who has won Cannes awards and created well-liked campaigns during her career in international advertising.
Brand - Jux River Distillery
Jux River is a brand-new distillery, and its first concentration was on small-batch Rye and Dry Gin varieties. Jux River was founded with the intention of developing a new and modern brand and packaging that would appeal to a youthful and millennial audience and reflect a free-spirited and local culture.
Designer of Jux River Distillery - Made Somewhere
Sydney, Australia-based Made Somewhere is a design studio. They provide a comprehensive range of graphic design services, from branding and packaging to digital and print design, working with both domestic and foreign clients.
Brand - Magellanic Penguin
Magellanic Penguin is a small batch gin distillery located in the heart of London. They focus on creating innovative and unique flavor profiles, using only the finest botanicals.
Designer of Magellanic Penguin - Jaromir Fuoli
Jaromir Fuoli is a designer originally from Zurich, Switzerland. He has worked in the graphic design and packaging industries for many years, creating label designs for gin bottle manufacturing and other drink brands.
Brand - The Torrance
The Torrance on Behance. Modern, timeless, laid-back branding comes with a trending and sleek logo design, modern visuals, and a natural look and feel. A print brochure and a small batch of complimentary gin were made as part of their marketing efforts for investors and business partners. Everything was planned with Torrance's lengthy history in mind.
Designer of The Torrance Gin - Nice People
Nice People are a multi-disciplinary design studio comfortably situated in sunny Los Angeles. This Studio is equipped for any project that comes their way, whether it's a restaurant, hair product, or spa located halfway across the world.
Brand - Domaine Gélinas Distillery, Craft Gins
Domaine Gélinas Distillery's Packaging Makes A Statement Through Muted Tones And Type Driven Design. Domaine Gélinas is able to create a family portrait of itself thanks to its handmade distillery. Hard effort, terroir, and passion. A pioneering family who places a premium on "how," leaving behind a painstaking legacy that is fruitful.
Designer of Domaine Gélinas Distillery - Maubau Studio
Maubau Studio rethinks form, content, and everything in between to create visual identities with something to say. Maubau Studio team plays around with architecture and typography to build memorable stories that inhabit minds.
Brand - NORTON'S Gin
NORTON'S gin is a brand of gin that was first distilled in the United Kingdom in the early 1800s. The company that produces NORTON'S gin is based in London, and the gin is still distilled there today.
NORTON'S gin is made from a blend of botanicals, including juniper, coriander, and citrus peel. The gin has a distinctive flavor that has been described as "fresh and bright." NORTON'S gin is available in a variety of sizes and bottles, and it can be purchased online or in stores.
Designer of NORTON's Gin - Jazzz ART
Jazzz ART is an art director and fmcg designer from Moscow, Russian Federation. He has been working in the advertising industry. Jazzz's designs have been featured in magazines and books all over the world, and he has won numerous awards.
Brand - Twisting Spirits
Chaos Systematic Spirits Twisting Spirits IT professionals turned gin enthusiasts, Twisting Spirits sought to bring their passion for data to the frequently conventional world of gin.
Every flavor has its unique tactile embossed GFSmith Colorplan that is printed on, so it feels as good as it tastes. Using a pearlescent foil SHLR from Foil Co., they gave the label a finishing touch and added some flair.
Designer of Twisting Spirits -  Lyon & Lyon
Lyon & Lyon is a multi-award-winning branding and packaging agency. They design brands, packaging, motion graphics, and websites that people love.
Brand - DIEGA Ginebra III
A Mexican "atelier" of artisanal flavors, Casa Diega, was established in 2014 and created distinctive spirits by paying close attention to each component, ingredient, and stage of the production process while taking care of the environment and its communities.
Designer of DIEGA Ginebra III - Carla Pizano 
Carla Pizano is a Mexican graphic designer and brand expression strategist with a focus on developing a brand proposition. She has worked as Creative Director for products and experiences and has expertise in identity, architecture, and branding for the drink industry. Carla is also the co-founder of a creative consultancy studio.
Brand - Vogis Gin
Scientist Vardan Yavruyan experienced gin for the first time in Cuba during a business trip there in the 1980s. He decided to obtain the latter's recipe when he returned to Armenia and to use exclusively juniper fruits that grew in the Armenian hills. Gin used to be offered as a medicinal potion in pharmacies. Therefore, a bottle label that somewhat gives the idea of a therapeutic medication was chosen when creating the packaging design.
Designer of Vogis Gin - Indigo Branding Agency
Indigo Branding Agency is a full-service branding and design agency specializing in packaging design, editorial design, and creative support. They help brands create beautiful, consistent, and effective visual identities that resonate with their customers.
Brand - Eastern Poison Gin
Eastern Poison Gin packaging design and branding together with a launch set of publications that include a poison book on mixing drinks as well as a guide to the concept and ingredients in the gin.
Eastern Poison Gin design inspiration combines traditional eastern medicine with the apothecary and herbology-based gin heritage. Each brew of gin is based on traditional eastern medicine and its theory of the four natures, hot, warm, cool, and cold, with corresponding herbal blends based around a key center ingredient said to have healing benefits.
Designer of Eastern Poison Gin - Charmaine Tan
Designer, illustrator, motion artist, print collector, and obsessive tea drinker Charmaine Tan also works in design. He had the privilege of working with clients along the way, including Timeout, Puma, The Rare Honey Company, Martell, and many others.
Brand - GLITCH Gin
A product design and packaging project, "Glitch Gin" focuses on the product's presence and visual appeal. The goal was to develop a gin product with an approachable, contemporary, and objective visual aesthetic that would appeal to a larger client base and encourage them to learn more about gin as a beverage.
Designer of GLITCH Gin - Stuart White
Stuart White, a product designer from Scotland who specializes in automotive user interface design in the UK, is presently helping Aston Martin Lagonda create some of the most eagerly awaited goods in the market.
Brand - Prince Explorer
This gin is the result of a unique challenge set by the founders: to create a gin that combines the refreshing brightness of Mediterranean citrus fruits with the complexity and pungency of selected pepper varieties worldwide. The botanicals and peppercorns that the founders rigorously select come from small growers using traditional harvesting methods.
Designer of Prince Explorer Gin - Esteban Tolosa
Esteban Tolosa is a designer who specializes in Luxury Brand & Packaging Design. He has worked as a full-time freelance designer for over 10-years and has created work for some of the world's most prestigious brands.
What Makes Gin Bottle Design So Important?
In the gin category, the bottle design is everything. A beautiful gin bottle can make a brand feel premium, aspirational, and luxurious. The right gin packaging design can also convey the brand story and set the gin apart from its competitors on the shelf. Most designers create similar ideas popular for your brand.
For example, one gin brand might use antique-inspired packaging to convey a sense of heritage. At the same time, another might opt for a more modern design to communicate a sense of sophistication.
No matter what approach a gin brand takes, the goal is always to create a design that captivates consumers and makes them want to pick up the bottle. After all, in the gin category, it's not just what's inside the bottle that counts - it's also what's outside.
What Are The Ingredients For Making Gin?
The following ingredients are essential for making gin:
A Fermentable Base:
Making alcohol generally begins with an agricultural product that will be fermented. Many other ingredients can be used in this process, such as molasses, honey, apples, grapes, carrots, or potatoes.
Grains are the most common base for liquor, including corn, wheat, rye, and malt barley. Ethanol is produced and sieved from the solid mixture by fermenting this base, resulting in pure, liquid alcohol.
Water:
As soon as the distillation process has been completed, the product is diluted with water to achieve the desired volume of alcohol.
Juniper Berries:
In terms of flavor, juniper berries can be described as having a woody, piney taste. It is the only botanical ingredient required for gin to be regarded as a liqueur and is typically added during the distillation process of the liquor.
Additional Botanicals:
As part of the gin-making process, many gin makers add different botanical ingredients such as citrus peel (particularly lemon and bitter orange peels), licorice root, angelica root, orris root, cardamom, anise, coriander, and cinnamon to the gin.
Methods of Gin Distillation
Traditionally, gin distillers use three distillation methods to purify ethanol and add botanicals to their products:
The Steeping Process:
A pot is still a metal container arranged over a heat source in which the ethanol and botanicals are mixed to achieve this distillation. A base spirit is added to the botanicals, and they steep in it for a short time.
Depending on what kind of flavor profile the distiller is trying to achieve, the botanicals may be removed as soon as they are steeped or soaked for up to 48 hours, depending on the desired flavor profile.
Infusion of Vapor:
In a Carter-head, a modified still is equipped with a suspended basket; this method involves a modified known as a changed still. A basket is suspended over the surface of the base spirit in which the botanicals are contained. A rising vapor of ethanol is produced in the still when the heart is heated.
At this point, the botanicals will be able to release their essential oils into the vapors, which will then re-liquefy, retaining the flavors of the botanicals.
Distillation Under Vacuum:
This distillation technique, also called cold distillation, involves using a low-pressure vacuum environment, which lowers the boiling point of ethanol significantly, allowing it to be used as fuel. The botanical flavor is claimed to remain intact without extreme heat, which is a significant advantage of this method.
Some distillers use steeping and vapor infusion methods to make compound gins, where both finished products are blended to create a final product.
What are the Processes of Making Gin?
To make gin, the following steps must be followed:
Mix the Base Ingredients Together
Usually, gin makers prepare a fermentable base by mixing dried, prepared grains such as flaked maize and wheat malt with water and yeast to ensure a fermentable base. A mixture of this mixture (sometimes called "gin mash") is then heated and stirred to ensure that it is well combined before fermenting.
The Base Fermentable
After storing the base mixture for one or two weeks, gin makers allow it to ferment fully. The compounds begin to break down, producing ethanol, a simple, natural alcohol.
The mixture Must be Strained
A gin maker strains the fermented solids from the liquid once the fermentation process has been completed. As a result, the solids will be discarded, and the liquid (ethanol) will be used to make gin out of the solids.
Make a Distillation
In distillation, liquids are purified by heating and vaporizing them, then condensing them back into juices.
Since many impurities are left behind when the liquid evaporates, it is considered purer and more alcoholic. There are many approaches to distillation among gin makers - some may distill only once or twice, while others may distill and redistill many times for a more pure gin.
Some distillers steep their botanicals in ethanol before or between distillations, while others add them at various stages of the process. With extraordinary skill, botanicals can be added during distillation.
Sort and Collect the Products
Gin makers don't have the same liquid after distillation because ethanol changes as it distills. The "foreshots" and "heads" are usually thrown out after the first 35 percent of distillation is completed. These containers contain highly volatile or toxic methanol or acetone.
Approximately 30 percent of the product is the "hearts," the best, most usable parts. It's still possible to redistill a small amount of product from the impure "tails," which are the final 35 percent.
Make it Diluted
Following the distillation process, the distillers will gradually add water to the gin to dilute it to the desired alcohol content. At this step, distillers make gin liqueurs, such as sloe gin, pink gin, and rhubarb gin, by adding additional flavorings or sugar.
Bottle
The final step in making the most beautiful gin bottles involves bottling the final product into labeled bottles.
Which are the Standard Sizes of Gin Bottles?
The following are some of the most unusual alcohol bottle sizes.
Nip
A smaller bottle of alcohol is known as a nip or a mini that contains 50 ml of alcohol and is called a nip because of its size. Approximately one-and-a-half ounces is the amount, so one shot would be about one ounce in weight.
Quarter Pint
There are 3.4 ounces in a quarter pint of alcohol, which contains 100 ml. However, it's still called a quarter pint, even though it's not exactly a quarter pint. Each quarter pint of alcohol includes two shots of 1.5 ounces each. A half-pint is always recommended for learning how many ounces it contains.
Half-Pint
Also, a half-pint of alcohol is not the same size as a pint. This is the same size as a quarter-pint bottle of alcohol, but it is double the size. There are 200 milliliters or 6.8 ounces in one half-pint or 200 milliliters in one ounce.
There are about four 1.5-ounce shots contained in the half-pint size of an alcohol bottle. One of the most popular half-pints of alcohol is the Hennessy half-a-pint, sold in half-pint bottles.
Magnum
An 8.5-liter magnum liquor bottle is positioned between a 1-liter and a 1.75-liter handle. There are 1.5 liters or 50.7 ounces in a magnum alcohol bottle. There are approximately 34 1.5-ounce shots in a magnum liquor bottle. 
Double Magnum
The double magnum size of an alcohol bottle is also known as the jeroboam size. The volume is 3 liters or 101.4 ounces. In a double magnum or jeroboam alcohol bottle, there are approximately 67 1.5-ounce shots.
Rehoboam
Last but not least, the biggest. Rehoboams are alcohol bottles weighing 152.2 ounces or 4.5 liters. In this bottle, you will find just over 101 shots of liquor that are 1.5 ounces each. It's only for special occasions that you'll open one of these.
Opening the liquor at the wrong time makes no sense, and letting it go bad. The answer to whether wine can go bad shouldn't also be discovered the hard way.
What is the Cost of Starting a Perfume Brand?
Gin brands are becoming increasingly popular, and there are many gin lovers out there who are keen to start their brand. However, before you jump into a new venture, it's essential to determine the upfront investment. Depending on your budget, we can choose the type of gin, bottling, labeling, quantity, and packaging we can use.
Professionally setting up your gin line can cost at least $25,000 on average. We will create your gin brand, fill it, assemble it, box it, and design the box. No matter how many gin breweries you start with, our quality standards are the same- in other words, we want to help our clients succeed by making it easier for them to start with small orders and expand from there. 
Which Gin Brands are the Most Popular?
Here are all our picks for top gin brands you can look at:
Tanqueray
There are many great London dry gins worldwide, but Tanqueray is one of the best-selling. This flagship expression combines bright flavors of citrus and juniper in equal proportions, making it a favorite among cocktail lovers. In addition, you can sample Rangpur, which emphasizes the flavor of the Indian lime of the same name, as well as No.
This gin was designed to be a more modern version of the traditional gin with citrus notes such as white grapefruit, lime, and orange pronounced.
Beefeater
Founded in the 1860s when James Burrough started distilling gin in London, Beefeater is another classic London dry gin. It has a juniper- and citrus-forward recipe. A neutral grain spirit is steeped for 24 hours before distillation to extract the essential oils from the botanicals.
The range of Beefeater scotches also includes Beefeater 24, resting in red and white Bordeaux casks for color and flavor; Burroughs Reserve Edition 2, made with Japanese sencha and Chinese green tea; and Beefeater Pink, made with strawberry essence.
Plymouth
The historic Black Friars Distillery has produced Plymouth Gin since the late 18th century. The spirit comprises juniper, lemon peel, angelica root, and other ingredients contributing to its light and flavorful taste.
It can be mixed with pretty much any cocktail of your choice. This Navy Strength expression has a higher ABV of 57 percent, making it ideal for mixing with other spirits.
Bombay Sapphire
This is not a dig at Bombay Sapphire gin's quality, a ubiquitous easy-drinking gin. As the alcohol is distilled, botanicals like juniper, licorice, and almond are vacuum-infused. Besides Bombay Sapphire East, there are two other expressions: Bombay Dry Gin and Bombay Sapphire East.
Gordon's
Despite what martini purists claim, Gordon's gin tastes great shaken, not stirred, which has been a favorite of Hemingway's since he wrote Casino Royale. You can drink Gordon's gin from a plastic handle or a more refined glass bottle, and it's simple, satisfying, and cheap.
With black pepper and juniper as the finishing touches, you'll find extensive notes of juniper. You can use it for any occasion when it comes to martini gins.
Hendrick's Neptunia
As one of the biggest success stories of the new-school gin movement, Hendrick's has become a household name. Master distiller Lesley Gracie continually comes up with new expressions for the Scottish gin, which uses cucumber and rose as its main botanicals.
In addition to the Neptunia, inspired by the coastline not far from Hendrick's distillery, there is also a Babylon gin. A citrus finish and coastal herbs are a few elements in this gin, which Gracie describes as "sea bottled in a gin."
In conjunction with this release, Hendrick's created a Magic-of-the-Sea spa kit for which a portion of the profits is donated to Project Seagrass.
Scapegrace Black
Initially released in New Zealand in 2021, this New Zealand gin is attractive and tasty. As a result of a precise combination of botanicals used in distillation, the gin is naturally black. The liquid's unique flavor and black color are created by adding sweet potato, Aronia berries, pineapple, saffron, and butterfly pea flower at specific temperatures and times.
The color of the gin changes from dark black to lighter lavender when you mix it with tonic or seltzer. The spirit might seem like a gimmick based on flavor, but it's worth a try.
Ginarte
Italians are better known for amaro and wine than gin, but Ginarte is gaining popularity in taste and presentation there.
Two steps are involved in making this Tuscan gin: first, local juniper berries are infused in a wheat-based spirit and then distilled in an alembic still. In addition to calamint, safflower, wild celery, pine needles, and elderberry, other botanicals are also infusions and refined separately.
A light but complex gin is produced by blending these three distillates and letting them rest before bottling. Embossed with a label design celebrating Frida Kahlo, the new bottle puts the "arte" in the name front and center.
Fundy Gin
A two-person team from Nova Scotia founded this brand in 2015. Located near the Bay of Fundy, the Still Fired Distillery is close to the place from which the spirit gets its name, the Bay of Fundy.
There are eight botanicals in the gin, including juniper and dulse, a kind of seaweed, and the gin is made from a corn spirit that has been double distilled and proofed before being redistilled with eight botanicals.
Continuing with the maritime theme, a dollar from every sale of the item will go towards supporting the Whale Sanctuary Project. This project works to create a sanctuary for whales once captives to help them flourish again.
Stadaconé Noir
Once it becomes available this year, Stadaconé gin will likely make an impression on gin drinkers stateside as it comes from a Quebec City distillery. By combining Kaffir lime, Tasmanian berry, coriander, and lavender, the spirit aims to link Asia to North America.
With juniper, this is a spicy, citrusy martini or cocktail that is slightly spicy and slightly citrusy.
Key Takeaways
There is no question that a beautiful bottle makes it almost impossible for a product to get lost in the crowded market these days.
Due to this fact, packaging has become one of the most critical aspects of product launches in recent years, and we have seen some truly great concepts in recent years. 
Here is what we have learned in this article:
So, whether you are starting your Gin brand or just looking for some inspiration, this article has given you a few ideas on how to design your gin bottle.
Are you looking to start your gin bottle brand and for more information? Check out the following articles that we have mentioned.
Suggested Articles
5 Topics About Brand Identity
If you're interested to read more articles about unique brand identity and packaging design curated by ParoPop team, here are 5 topics we think you'll love!
Content by,
ParoPop Team