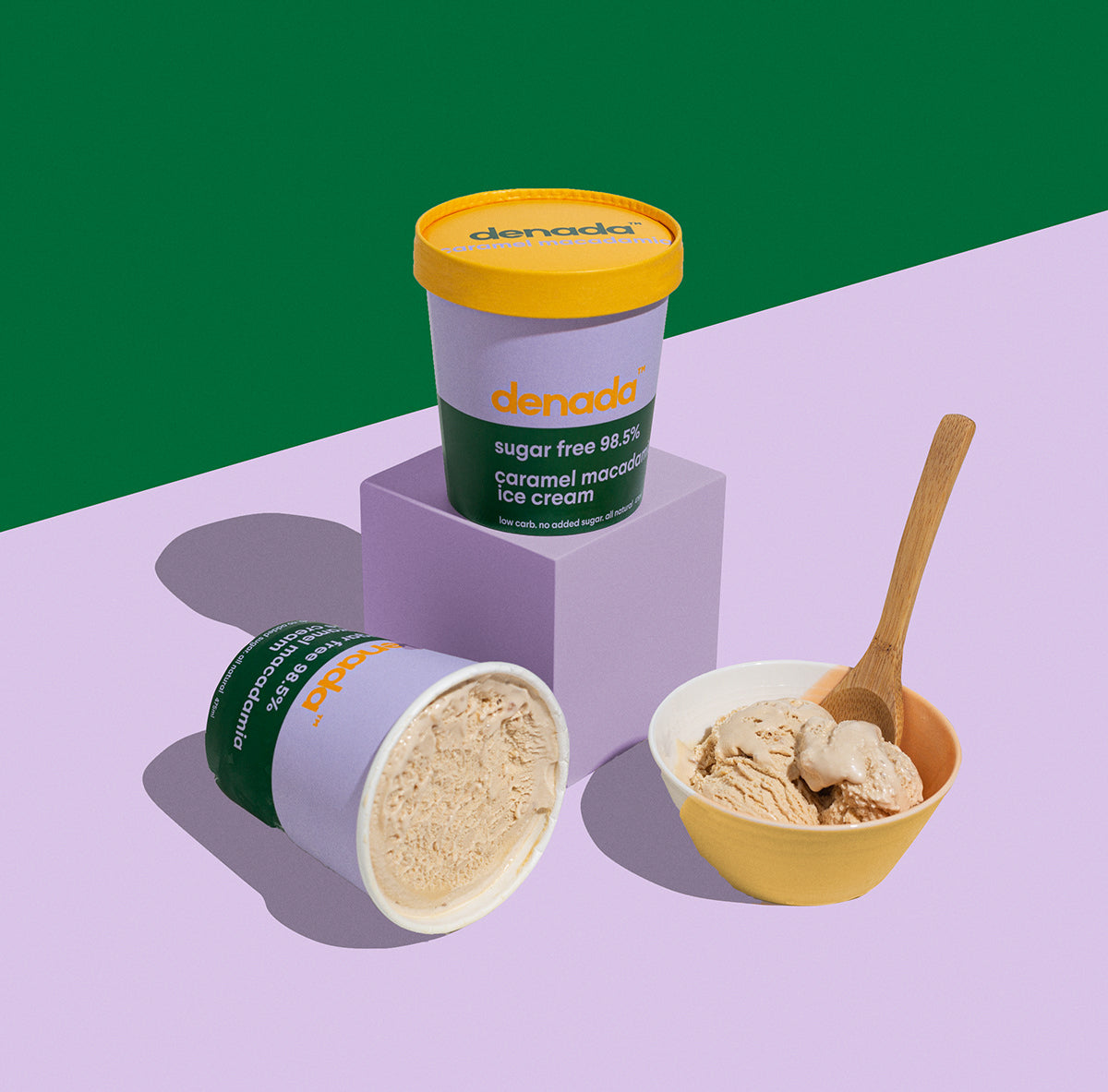 Ice cream is a popular dessert that everyone enjoys. It is packed with flavors and is easy to enjoy. There are many different ways to package ice cream, and the ice cream packaging design can make a huge difference in how people taste and feel about their ice cream. Here are 5 tips for designing ice cream packaging that will make your customers happy.
Ice Cream packaging design is about choosing the right type of container for your product, designing the packaging to look appealing, and making sure the ingredients are well-labeled and safe. In order to create a delicious and unhealthy ice cream experience, it's important to take into account these factors when designing your packaging. Ice cream containers and ice cream brand design is an important factors for the market of products.
One way to enjoy ice cream is to package it in a container that is easy to eat and carry around. There are many different design options for ice cream packaging, but choosing the right one can be difficult. A creative and inspired box maintains buyers.
Why is Ice Cream Packaging Design Important to Brands?
Most people believe that ice cream is one of the most popular items on the market. It is a great option for those who love chocolate and ice cream together. There are many different types of ice cream packaging designs that can be chosen to make sure the product is delivered to consumers in a way that they will enjoy.
A recent study has shown that a product's packaging design can have a significant impact on a company's sales and marketing efforts. The study found that the effective use of a good packaging design can increase the sales of a product by 20%. The study was conducted by Ipsos MORI, a polling company, and it is important for companies to consider the design of their products when creating their marketing materials and advertising.
Every business has to make a decision when it comes to the packaging of its products. The right design can determine whether or not your product will be successful. If you are not sure which design is the best for your product, it is important to consult with an ice cream packaging designer to help you make the correct choice.
What Are the Options for Ice Cream Packaging in the Market?
Ice cream packaging options vary depending on the type of product and region. Some common options include cups, pails, and jars. Retailers have a variety of flavors and sizes to choose from, making it easy to find the right option for your needs.
As ice cream business is a rapidly evolving and growing industry. In recent years, there have been many options for ice cream packaging that customers can choose from. This includes both traditional cartons and boxes. There are many factors that influence customers' decision to choose one particular option over another. Some of these factors include the type of ice cream, the desired taste, the ease of release, and the cost. Eye-catching packaging design is innovative packaging in this era.
Pros & Cons of Different Types of Ice Cream Packaging
Ice cream packaging can have a number of costs and benefits. For example, a small ice cream company may choose to use less expensive and less efficient packaging than a larger company. A small company may also be able to find cheaper ingredients for their ice cream, making it more affordable. Additionally, the smaller company may be able to produce more ice cream with fewer resources.
There are many benefits to using different types of ice cream packaging, from reducing the amount of waste produced to saving money on food costs. One popular type of packaging is cartons. Cartons are easy and efficient to manage, making them a good choice for larger batches of ice cream. Another popular type of packaging is pails. Pails are large and allow for a more even distribution of ice cream, which can result in a more consistent flavor.
23 Uniquely Designed Ice Cream Brands and Their Super Eye-Catchy Packaging Designs
 Ice cream branding is a fun and playful way to get your brand out there. It's not just about ice cream; you can use this technique for any product or service. The idea behind Ice cream branding is simple: you will create an experience that repeatedly brings customers back.
 That might mean introducing them to new flavors, offering them a unique experience, or creating an environment that feels like home. You don't have to be a monumental business to use Ice cream branding; even small companies can benefit from it. 
This blog looks at some of the best branding done for ice cream companies worldwide by various graphic designers from around the globe.
1. Mon Coeur
The French company Mon Coeur was founded in 1982. Over its 35-year history. It has more than 70 delicious varieties of premium homemade ice cream. Mon Coeur Ice cream's packaging is a fun, bold design that reflects the company's values. Mon Coeur brings joy to people's lives, and their ice cream is no different.
They're committed to making delicious ice cream that makes you feel good, using only the best ingredients and high-quality packaging. The bright colors in their packaging are meant to catch your eye in the freezer aisle.
Marina Maksimova is a digital nomad designer based in Thailand and is the designer for the Mon Coeur Ice cream package design. She has had more than five years of experience in the area as a freelancer, which made her learn how to deliver excellent work, making all the clients very satisfied with the result.
2. Mu! Vegan Ice Cream
Mu is a Swiss Vegan ice cream brand with customers falling in love at first bite. They're trailblazers proving that you don't have to sacrifice taste to enjoy dairy-free desserts.
Mu makes ice cream that is both delicious and vegan and uses only the highest quality ingredients, and we are proud to vouch that all of our products are free of cholesterol, lactose, and animal products.
The Mu Vegan ice cream brand designer is Julia Brignati from New York, USA.
3. Gelatiamo | Premium Italian Gelato
The name Gelatiamo comes from a mixture of two words, "Gelato" and "ti amo," which means "I love Gelato" This is a Chennai Based company that produces brands Premium Italian Gelato. The design for Gelatiamo can be accredited to Akansha Salvi, who hails from Pune, India.
The gelato is made with fresh fruit and other natural ingredients and contains no artificial flavors or colors. Gelatiamo uses only the finest ingredients to make their gelatos so that you can enjoy them without any guilt.
The secret to their triumph is their passion for creating excellent-tasting gelato, combined with dedication to providing outstanding customer service.
4. Denada New Flavour Range
Denada means "It's Nothing," hence the design is devoid of embellishments, just like the product. The packaging follows the same philosophy as the contents, which are entirely natural and include no surprises. Something simple but elegant.
Introducing 4 new flavors to the Denada family; Cookies & Cream, Mango Split, Caramel Macadamia, and Milk Choc Choc Chip. Being a relatively green product and needing a point of differentiation to affect the market, there was always a concern about how the full range looked on the shelf collectively and not simply as individual tubs
Inspiration and research ranged from contemporary interior design to color design trends to retro Japanese medical packaging.
The artistic design for Denada was done by Jo Cutri. An Art Director from Perth, Western Australia, and based in Melbourne, Australia. He is a multi-discipline artist specializing in brand development and design for all print + web mediums.
5. Moody's
Moody's is an early-stage startup putting the fun into function with their new ultra-premium mood-boosting ice creams. Packed with herbalist ingredients and powerful adaptogens, Moody's provides a direct mood with each spoonful.
The brand design for Moody's was created by Abby Haddican. She hails from Saint Paul, MN, USA, and runs an award-winning graphic design studio specializing in branding, packaging, typography, and illustration.
6. Freezers
Freezers are the particular ice cream brand that turns the product into an experience. The container made of biodegradable plastic and the pavilion built of iron and wood represent archetypal forms that can be anything you can conceive.
Linden, birch, and spruce flavors are condensed dreams and visions. The experience is intended to be as unaltered as a snow-covered route by using plain fonts, straightforward forms, and a rigid logo. The design for the brand identity was made by Shuka Design, an international brand, and design bureau. 
Shuka Designs distill emotions out of stories, and their background in graphic design and print production helps create distinctive approaches to storytelling through haptic and digital design.
The concept is inspired by the sense of clarity and restraint embodied in an archetypical shape. The two other pictures of packaging developed from Freezers ice cream were well based on the idea of embracing minimalistic architectural design with the recognizable shapes of ice cream.
7. Kaly
Kaly Ice Cream is a brand that believes in the power of ice cream to bring people together. Their mission is to contribute to bettering the world, one scoop at a time.
The packaging design was created by Jenny La Paz, a professional graphic designer and digital retoucher specializing in advertising design, digital art, and branding. The packaging design reflects this mission by creating a space where people can spread their love through words, drawings, and notes. 
The packaging can be used as an ice cream cone holder or as a surface for adding your own visual statements of affection.
The product has been designed to be easily customizable so that each customer can craft their own experience with our product while still having access to the same exact ingredients and quality standards we've set for all Kaly Ice Cream products.
8. Dolce
The packaging design for Dolce aims to capture the essence of ice cream while also providing an easy-to-use format that our customers can't help but love.
The branding identity was made by Semaye Huseynova, a graphics designer from Baku, Azerbaijan, who believes in making things as easy as possible for customers.
So she decided on a tub design that customers could hold with one hand. At the same time, they scoop out their ice cream.
9. Colado
The Colado ice cream brand identity design was created by Larissa Graboski, a 34 years old lady from Curitiba who loves to travel. 
She's a specialist in creating visual identity and packaging, helping your business to attract more results, and using her experience as a designer to develop remarkable materials that speak to your audience. 
She has created projects focused on results, with purpose and a humanized and close service. She's completed projects for clients in Brazil, Chile, the United States, Canada, Egypt, Dubai, the UK, Germany, Switzerland, Sri Lanka, South Africa, and many others.
10. The Frozen Sting
The Frozen Sting Ice cream is smooth with a hint of citrus, it contains natural flavors and colors, so you can feel good about eating it. This delicious ice cream is perfect for any occasion.
The entire brand was designed by Camille BONNENBERGER, a graphics designer. She specializes in the graphic charter, showcasing websites, landing pages, and portfolios (on WordPress with Elementor Pro).
She supports sponsored entrepreneurs by bringing their projects to life by making them proud of their image.
11. Blunt
The product is named "Blunt" because it sounds fantastic, relaxing, and refreshing, like smoking a blunt. The logo for our product is a blunt that has been dipped in ice cream and has sprinkles on it, which makes it look like it's melting.
Laurie Brochu designed a packaging design for the product Blunt. She also came up with the name, brand, and packaging design to give an appealing effect that would attract customers. She hails from Gatineau, Quebec, Canada.
She is a young designer with grand ambitions and strives to be the best in everything she does. She puts one-on-one interactions first and delivers the most modern and accurate designs to represent a business. She likes to make sure that not only does she meet clients' needs but also exceeds their expectations.
12. Icecraft – The Russian Handmade Ice Cream
Icecreaft is a Russian company that handmakes ice cream. Each flavor of ice cream they make has its own unique taste and color illustration.
The brand identity for the ice cream company was designed by Tatiana Rusalovskaya, who is from Tbilisi, Georgia, and the illustrations were made by Elena Bulay.
13. Cone Ice Cream
Ice cream and cones have been a part of our lives for generations. Everyone has nostalgic memories of eating ice cream as kids, whether it was the first time you picked what flavor you wanted or when you realized that the ice cream man had stopped outside your house.
The passion for ice cream propelled Sona MelQonian, a graphics designer from Armenia, to design the brand Cone ice cream, which has 6 distinct flavors: chocolate, vanilla, strawberry, kiwi, watermelon, and pineapple.
14. YOGO Frozen Yoghurt
The YOGO Frozen Yoghurt brand is a fun, friendly, and approachable shop serving high-quality frozen yogurt made from local ingredients. They offer vegan, dairy-free, and gluten-free options for our customers with special dietary needs.
The brand design for Yogo in 2022 was designed by Tuktu Binkut, a graphics designer from Istanbul, Turkey. Who has had experience working at Nfinity Games - Turkey.
15. Yumms Ice Cream
Delicious food and style meet at Yumms. They have developed a unique identity for a new street food format, a mix of pithiness and creativity.
The brand identity was designed by Choice Studios, a team of designers, dreamers, and strategists who acknowledge that good design is not just a first impression. They are located on Dmitrovskoye Highway 71B in Moscow, Russia.
They offer photogenic packaging, and digital content relies on simple colors and shapes, with a maximum of expressions through a minimum of ingredients.
16. Susu Japanese Ice Cream
This is a Japanese-inspired shop in Jakarta, Indonesia. Their specialty is Susu which means Milk in English. 
Drawing inspiration from scoops of ice cream, graphics designer Esmeralda Hady from the Netherlands created the branding identity and packaging that reflects the brand.
17. FLAVR+ Gelato Ice Cream
The packaging for Gelato Ice Cream is designed to reflect the brand's aesthetic and reflect the brand's tradition of offering consumers a high-quality product with an eye toward sustainability.
The packaging uses a combination of color, typography, and illustration to convey the feeling of Italian ice cream parlors and gelaterias.
The design packaging was created by GG.E, a well-experienced graphics designer from Taipei City in Taiwan. A specialist in graphic design & branding, packaging design, illustration, photography, and KOL.
18. Nate
Natê is a brand of artisanal ice cream whose mission is to produce naturally delicious products.
This project aims to translate the brand's essence through illustrations/visual identity inspired by the aesthetics of drawings from old botany books. The branding identity was made by Laura Dellacqua Madeira, a talented graphics designer from Brazil.
19. Double 8 Dairy
Double 8 Dairy is a small-batch ice cream company that produces a variety of gluten-free, dairy-free, vegan, and delicious flavors. It's named after the number of times you have to churn their ice cream.
They were looking for a design that reflected their brand personality: fun, quirky, and relaxed. They wanted something that looked like it belonged on the side of a candy wrapper or on a can of soda.
The company brand design was made by Pavement Designs, a San Francisco Bay Area-based branding and design studio. They are passionate about crafting strategic packaging and brand identities for wine, spirits, food, cannabis, and luxury goods.
20. BeHonest
A new ice cream brand from Ukraine was given this simple branding name. The author's technology created the distinctive ice cream called BeHonest. The peculiarity of the product is that, regardless of flavor, the ice cream stays white.
The technical assignment's strict requirement was that the packaging, like ice cream, must remain white. It was therefore suggested to give each flavor a unique number to make it simple to recognize them from one another.
The branding identity was created by Oliga Prodanova, a graphic designer from Moldova.
21. Nena's
The goal of creating Nena's ice cream brand was to create one that would be simple, modern, and fun while maintaining a nostalgic feel. ADD branding designer En, a Brazilian designer and art director, focused on creating the brand's identity, packaging, and graphic material.
He believes in creating authentic, strong brands with good stories to be told graphically designed the brand and wanted to capture the feeling of getting ice cream from your favorite neighborhood store as a child. But also gives it an edge to make it feel like something new and exciting. So he made the packaging colorful, playful, and exciting, something that would draw people in.
22. CHAAT
The branding name for the company was instead a hypothetical whereby the phrase 'Chaat' (Hindi for 'to lick') was created. The entire range of ice creams would have experimental flavors with Indian touch (e.g., jalebi, paan, etc...)
The structural packaging form of a triangle was given because they would tessellate with each other in display and transport, thereby enabling more numbers. The empty (unused) cups can be stacked in a parlor scenario. The cups are made of polystyrene and will be transparent, so the color of the ice cream will be visible through the box.
The capacity of this is 80 ml. The cups can be thermoformed. Namita Baindoor from Bangalore, India, created the brand design and packaging.
23. Circus
Circus Ice Cream is a brand in the ice cream industry that makes amazing and tasteful ice cream flavors. As their esteemed customers keep saying, "It's not just ice cream, it's an experience."
The ice cream is prepared with organic ingredients, and we only use the best. Our flavors constantly change, but you can always count on them to be delicious and fun.
The brand design was done by Sarah Jarandoqa, a freelance graphic designer from Amman, Jordan, who prides herself in making meaningful and purposeful designs by integrating storytelling throughout her work.
Conclusion
It is important to consider the ice cream packaging design when creating your product. This will help ensure that your ice cream tastes great and looks appealing. Ice cream packaging design is an important part of the overall product experience. By designing unique, stylish, and functional ice cream packaging, companies can create a memorable and desirable experience for their customers.
Ice cream packaging design can be a fun, unique way to market and sell your product. By incorporating different colors and design elements, you can create a stylish and professional appearance for your ice cream.
Related Articles
5 Topics About Brand Identity
If you're interested to read more articles about unique brand identity and packaging design curated by ParoPop team, here are 5 topics we think you'll love!
Content by,
ParoPop Team