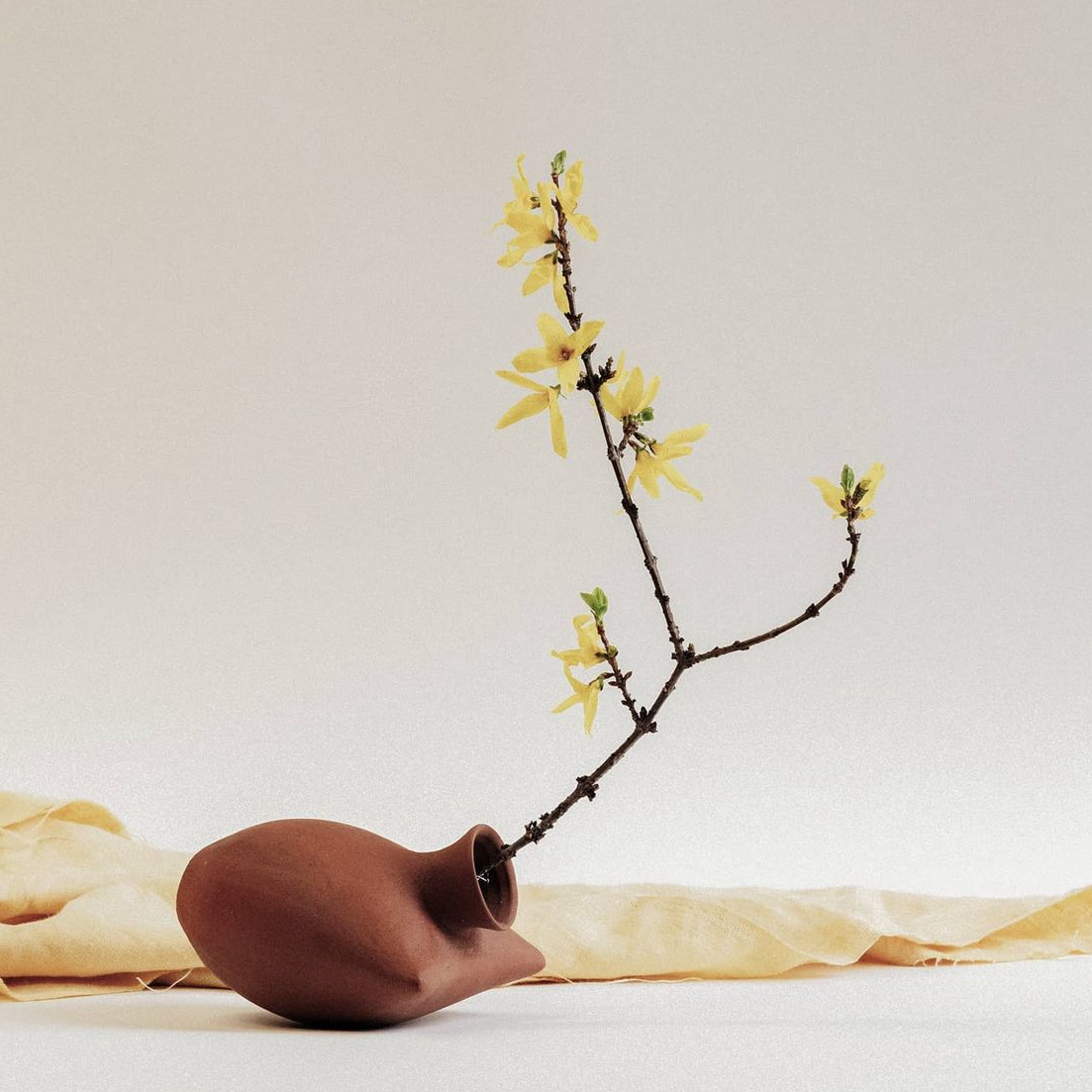 The revival of ceramic art in the world of fine arts is releasing the medium clay from its traditional functional imperative and redefining the ancient art form in new ways.
Decorative ceramic art has become a medium of sculptural expression, with remarkable breadth and approaches, telling stories and depicting popular culture.
Ceramic artwork is no longer dominated solely by vases or pottery, but modern art has provided a window for this art to take on a life of its own. If you want to start your ceramic brand, here are a few things you need to know.
What is the Significance of Ceramic Art in Culture?
In recent years, ceramic art has become a vast and varied part of this natural world and holds a great deal of cultural importance. Ceramic arts can be used in many ways, but they are most commonly used to decorate or enhance the décor of a home or business.
Ceramics can be used for many applications like serving dishes, tableware for food service establishments such as restaurants and cafes, kitchen appliances such as ovens and cooktops, as well as decorative items like vases (pottery), bowls (ceramic), cups/mugs, etc., vases/waterfalls, etc., lamps/globe lights, etc., office supplies like pens & pencils, etc., and ceramics can be used for many applications like
In addition to being a beautiful decoration, ceramic art is more than that. Many ancient arts have been used daily for thousands of years and are a form of old technology.
How Does Ceramic Art Serve a Purpose?
Decorative art in the form of ceramics is a vast and diverse field of art that is equally important in terms of its cultural significance. There was a belief that it may have begun during the Paleolithic period in an attempt to copy natural objects that were used in daily life at that time.
Over time, contemporary ceramic artists have developed into a highly sophisticated and diversified form of decorative art, becoming one of the most popular forms.
What Makes Ceramic Art So Expensive?
Several factors affect the cost of ceramic artworks, such as their quality, size, technique, and materials used, and how many of those factors are present. Depending on what type of contemporary art is being purchased, there is also a difference in cost.
In some cases, pieces are costly because they are made with scarce materials or require special skills to be executed because they are made with rare materials or techniques.
It is also essential to consider that along with your ceramic sculpture; you may also wish to purchase some other accessories- such as pedestals or stands for display purposes- which can range anywhere from $100-$200 each, depending on what you decide to purchase!
Ceramic Artists Handle Failures Better, How So?
To be a successful ceramic artist, you have to be able to deal with failures. Your ceramic art is made by ceramic artists, who are the people who create it for you. There is a lot of work going on every day, so they make hundreds of pieces each day, and a lot of those pieces will break or not turn out as expected since they are working so hard every day.
An artist in a clay modeling class can make costly mistakes with their artwork if they notice something after it has been fired. If you are considering how much effort to put into trying new things with your craftsmanship skills, you need to consider this because sometimes failure leads directly to success; sometimes failure leads directly toward quitting altogether.
In any case, these artists attend international art events to try to succeed in anything that entails risks!
17 Contemporary Ceramic Artists & Their Decorative Ceramic Vases:
Despite pottery's legendary 20,000-year art history, new generations of contemporary ceramic artists are popping up in urban centers worldwide.
Their creativity with design, function, and texture is unmatched, and their ancient craft is now more accessible than ever owing to the internet.
The flaws that characterize each unique ceramic artwork of hand-thrown dishware and decorative vases add to its charm. Learn about the 18 modern ceramic artists below.
Ignem Terrae by Emily Hamann
Emily Hamann, the founder of Ignem Terrae Ceramics, is a Sydney-based ceramic artist and designer. Emily earned a Bachelor of Design from Melbourne's famous fashion institution, RMIT.
Emily switched professions after more than a decade of designing for the fashion business, substituting the delicate and sometimes unpredictable medium of cloth with a more rigid grounding substance, clay.
The ceramic artist behind Ignem Terrae creates a one-of-a-kind, handcrafted ceramic sculpture that they call ceramic vessel. 
Emily's creative style focuses on the contrast between soft organic shapes and harsh serpentine lines. Inspired by the pleasure of draping cloth over a mannequin, this process often involves the breakdown and rebuilding of classical forms.
Key West Pottery
A love tale inspires Key West pottery. Founded in 2009 as a joint effort between ceramic artists Adam Russell and Kelly Lever, Key West Pottery was inspired by the need for independence. Hundreds of vessels are being made in-studio.
As the essence of original work of art in Florida Key, they offer a wide variety of unique products, from the island's best coffee mugs to award-winning totems.
They have created a tropical modernist brand that is distinct and broad enough to suit any house or collection.
Moran Trabelsi
Moran Trabelsi is a versatile ceramic artist. Shenkar College of Engineering and Design is where she received her official education in fashion design. 
Sculptural ceramic vessels are inspired by the beauty of the undersea environment, merging decorative features and ageless ceramic art spirit to create an enticing tone of natural harmony in the area.
Her ceramic artworks have a muted color palette and a sense of organic honesty, power, and serenity since they are hand-sculpted utilizing natural clay and traditional pottery abilities.
Each piece of her ceramic art world is a one-of-a-kind piece that conveys the collection subject with a distinct interpretation, capturing a perfection built by millions of years of evolution.
Lucia Ocejo
Lucia Ocejo is a Mexican-born London-based ceramic artist with a sculptural background. She is now the Studio Manager at Crown Ceramic Works Pottery, where she also creates her ceramic artworks and offers wheel-throwing classes for all skill levels.
She specializes in production ceramics and has provided fine dining dinnerware to many London restaurants, including KOL, GOLD, St. Clair's, and Popham.
Lucia is equally enthusiastic about combining her sculptural background with her skill on the potter's wheel. She is captivated by the ceramic art history of pottery and its unique link between people and location.
She created the 'Aortic' series by drawing inspiration from her Mexican cultural identity and examining her nomadism as a young Mexican artist working overseas.
Tina Vlassopulos
Tina Vlassopulos, a ceramic artist in London, is a pioneering hand-builder of sculptural objects. Tina crafts ceramic works that are full of latent energy and movement. She has a BA Honors in ceramics from Bristol Polytechnic, several prizes, and worldwide exhibits to her credit.
Their power emits through the twists, curves, and spirals prominent in Tina's art, giving it a unique appearance. Each modern art piece is composed of beautifully burnished ceramic, which has a vital elemental aspect and moves her work away from our traditional notions and familiarities with ceramics.
Tina inspires by the performing arts and incorporates a feeling of movement and exquisite balance into each artwork. Tina's figurative sculptures are constructed using many hand-building processes, including coiling, slabbing, and pinching, and are inspired by natural, organic forms. 
Gazar
In Belgrade, 1990 there was a wonder born that adds his contribution to the art world. Gazar's calming nature makes her artwork of handcrafted aesthetic ceramics a one-of-a-kind creation process.
You can give your home an aesthetic and creative look with her fascinating art pieces. Gazar is mainly inspired by the wonders and creativity of nature which motivates her to be such an incredible personality. You'll feel an organic, natural, and raw look in her ceramic art pieces.
And these are the three characteristics of her work. And along with natural and raw the waves of modernism also emits her creativity. You'll find all of her pieces modern, creative and natural and will never regret enjoying her art pieces if you are a true home decor lover.
Abid Javed
Abid Javed is a ceramic artist and senior research scientist who lives and works in Hackney, east London. He blends his two loves, science and ceramics, to create stunning ceramic sculpture shapes inspired by molecular biology.
He primarily derives aesthetic inspiration from his study area, often recreating interior cells and chemicals as tactile clay. These organic shapes are mixed with complex Arabic symbolism and lettering derived from the artist's culturally diverse background, resulting in an unexpected but stunning match.
His body of work oscillates between practical and sculptural, with an emphasis on form and the natural condition of the clay body.
Two primary collections are being created via many vessel and ceramic sculpture, with subjects ranging from molecules to Arabic writing and geometry. Each piece is handcrafted and one-of-a-kind, thoughtfully constructed around a tale.
Violaine Toth
A French ceramic artist has been residing in Berlin for five years. She is now doing her own work in partnership with local concept shops and galleries, selling directly from her studio shop, and teaching potter's wheel.
She works with various creatives, including tattoo artists, illustrators, cabinet builders, photographers, painters, musicians, and others. She is searching for new interactions and amazing discoveries continuously.
Kristian Sofus Hansen and Tommy Hyldahl:
101 Copenhagen, established in 2017, is a Danish design company. Their primary designers are Kristian Sofus Hansen and Tommy Hyldahl. 101 Copenhagen is owned and designed by Tommy Hyldahl.
Tommy Hyldahl has a natural eye for detail regarding materials, historical allusions, and innovative design ideas.  The design process at 101 Copenhagen starts with a concept that expands and develops into a whole layered story of each collection, similar to the fashion process.
Sofus Hansen combines beauty and simplicity with Danish design tradition and understands how to interpret and turn these subtle, distinctive features into the 101 Copenhagen line. Creating ceramic sculptures and things is a never-ending source of inspiration for Hansen, whose goal is to produce unique and valuable designs.
The line includes furniture, lighting, and accessories in a classic, but contemporary art style, with a desire to respect outstanding quality and creativity. 
Almeda Pottery
Master of miniatures, Jon Almeda makes 1′′ hand-thrown ceramics that are just as beautiful and flawless as their much bigger counterparts. The Washington, DC-based designer creates vases, bowls, and even tea kettles small enough to perch on top of a penny or toothbrush.
Despite their delicate roots, the ceramic pieces are strong enough to withstand regular firing and glaze to become completely completed ceramics. Almeda uses a custom-built motorized curio wheel that provides the precise control required to accomplish the minute hand-building skills needed for each product.
Jon is a self-taught artist who, for many years, threw large-scale ceramic sculptures with the mindset that "larger is better." Years ago, he stumbled upon a book called "Creating Ceramic Miniatures," which completely revolutionized his perspective and approach.
He turned around and began throwing little decorative objects to see how far he could go. He learned that working tiny was much more complex than he had anticipated. So he experimented with various clay bodies, created his tools, and attempted new approaches to increase the intricacy of each unique piece.
Almeda's ceramic sculptures are particularly stunning because, in detail and proportion, they seem precisely like their bigger counterparts without any size or context. His glazes are diverse and rich, and each item is a one-of-a-kind treasure.
Nicolette Johnson
Nicolette Johnson is a ceramic artist interested in the ceramic vessel(s). Her work investigates symmetry and mystical and surrealist elements.
Nicolette started working with ceramics in 2015 and is pursuing her practice-led research into the utilitarian and sculptural ceramic vessel, hand-making and firing each of her ceramic pieces in her Brisbane home studio.
Nicolette has established herself as a renowned ceramic artist via her work's captivating complexity and laborious artistry, which combines old shapes with modern accuracy.
Her work defies the barrier between artifact and artwork, having been handcrafted via a detailed, almost traditional process that often involves Nicolette manually shaping and putting hundreds of projections into one vessel for days.
Daisuke Iguchi
Despite his age, IGUCHI DAISUKE's creations are renowned for their modern art, graceful designs, and smooth external surfaces.
He uses a typical ash glaze derived from dried rice husks and re-glaze at full temperature after a first low-temperature bisque firing. When the vessels have cooled, he sands the surface with a special wire brush to create a somewhat rough surface with a tarnished or rusted look.
Then, using thin masking tape, he produces geometric patterning with a silver-slip glaze application before re-firing at a reduced temperature. He polishes the surface after the last glaze to get the desired effect. His practices vary significantly, including firing durations, clay color, and the degree of oxidation during the final blaze. Hence his surfaces differ from piece to work.
While all of his works are modern, his practical pieces recall historical forms and traditions, providing a feeling of nostalgia. He uses rice husk paste or rice husk paste and ash paste on stoneware. Some have a layer of metal oxide, mineral colors, and silver slip on top.
Ashraf Hanna
Ashraf Hanna is an Egyptian-born, British-trained studio potter living in the United Kingdom. Hanna first studied painting and design at Egypt's El-Minia College of Fine Arts.
In 1997, he started working with clay after finishing his studies in theatre design at Central Saint Martins College of Art and Design in London. His ceramic art is best summarised in one word: elegance. Behind their thin layer of clay, his forms seem to capture a fascinating unseen presence.
They investigate the links between line, volume, and space inside things and how these items interact with one another. The solid lines and softer curves enable the eye to interact with the form's sculptural qualities.
His work establishes a balance that unites the old art world states and methods with its wholly current essence. He creates both solitary vessels and groupings of vessels, with one thing influencing the next. 
The incorporation of a well-planned, limited palette of polished slips and dyed clays enhances the shape(s) even more. The stripped character of these new shapes, along with the delicate surface treatments, results in vessels concerned with the essence of form.
Karina Smagulova
Karina Smagulova, of Armenian and Kazakhstani heritage, was born in Greece in 1995 and earned a degree of architecture from the University of Patras. Karina utilizes curving lines and asymmetry to create places for meditation in various genres ranging from ceramic sculpture to photography and design.
Her sculptural work often refers to the female body, honoring the women who came before her. She balances asymmetrical shapes in the three-dimensional environment by working with clay in various hand-building methods. 
Catherine Dix Ceramics
Her art is about building, assembling, loneliness and fullness, shadow and light. By addressing the shapes, she works naturally. She shifts some of them before starting again with others until she gets a good equilibrium.
Catherine works on one-of-a-kind pieces or small series, employing various shaping methods depending on the direction and rendering she wishes to give her work. 
She works with various stone wares, including red, white, brown, and black. They're all grog clay, and the grog provides the clay structure and makes it more refractory.
Morgane Pasqualini
Morgane Pasqualini is a Paris-based ceramic artist who grew up in a small town in the French Alps and created stunning vessels out of clay, informed by her fascination with ancient and the natural world.
She got instruction from expert ceramicist Augusto Tozzola in the basics of throwing only two and a half years ago. Before that, she had learned most other skills by trial and error, including coiling and ceramic painting.
Sarah Nedovic Gaunt
Sarah Nedovic Gaunt, a textile designer, based in Melbourne, designs sculptural ceramic lamp bases that are anything from typical. Standing out from standard spherical bases, they feature points and curves that make them unmistakably feminine.
Because each one is handcrafted, it has its unique faults and character. The ceramic sculptures are named after historical ladies because of their feminine charm. Some ceramic sculptures combine curving curves and flat surfaces, while others are more trapezoidal with broad shoulders. The indents and bumps contribute to their uneven art form and connect to manufacturing.
Although contemporary, the natural Stoney design is unique and connects to our inner need for "being close to nature."
They would create an undeniable statement in any decor if paired with subtle, basic shades that effectively show the lights' distinctive design.
What Are the Techniques Making Ceramic Vases and Pottery Art?
Clay Preperation
Finding a plastic clay body is the first step in ceramics. As there were no other options, potters dug their clay from local sources. This process still connects potters to the earth and gives them a sense of belonging.
Native American potters traditionally offer the clay used for pots. Urban potters face a lot of difficulty with this labor-intensive process. Buying something so heavy as clay from a ceramic supplier near your home saves shipping costs.
Wedging
A clay ball is rotated and pressed on a table to mix the clay. Homogenization and air bubble removal are the goals. Clay with air bubbles can explode in the kiln when they expand and burst, causing explosions. The work you did is ruined, as is anything near it. When you slice through your clay with a wire, you will see holes, like in Swiss cheese.
Forming
Various methods can form clay after wedging: slabs, wheels, coils, pinches, and molds. They can be used together or separately. Let's look at slabs and wheels in this class.
Drying
The drying process begins when the clay bag is opened. Clay shrinks as it dries and loses water. It would be best if you placed your pieces in the DAMP ROOM on shelves after forming them. You will still be able to work with your details several days later if you use plastic to slow down (but not stop) the drying process.
When wrapping your work in plastic, be careful not to distort it. You can quickly destroy other students' work by placing your work on the shelves in the damp room. Please write your name on the plastic to make it easier to recognize your work.
It is never permissible to take plastic from the work of another student. This will cause their work to dry too quickly, possibly causing cracks, and prevent them from continuing to work. This will result in your immediate dismissal from class!
Leatherhard
Dying your pieces in plastic for a few days in a damp room will turn leather hard. In this drying stage, clay stiffens and loses flexibility as water evaporates. Refinements can be made now: carving excess clay, adding handles or decorative elements, trimming a bowl's footing, etc. One last time, change the shape of the piece!
The importance of recognizing this stage cannot be overstated. Once the clay has dried, it cannot be reshaped.
Greenware
A piece of greenware is a piece of pottery that has completely dried. Due to evaporation, all water has been lost, and it is no longer flexible. It breaks when bent. There is nothing you can add. Nothing can be carved from it.
Nothing can be done to it except break it! Until the first firing, the clay is purely passive. After finishing work in the damp room, placing a piece carefully on the greenware racks is essential. Once enough amounts accumulate, a kiln will be filled.
We will only fire the greenware carts and not fire the damp room work. EVER. The wet room will be home to it throughout the semester. For greenware to be fired, pieces must be carried to the carts!
Bisque Firing
You load your work into the kilns for the first two firings after the job has dried to greenware on the racks. The firing temperature is 1800 degrees F. The hardened ware is easier to handle during glazing without breaking. Porosity is still retained in clay fired at this temperature.
A material's porosity refers to its ability to absorb liquids. Glassy materials in the glaze are left on the surface of the bisque ware after the liquid part of the glaze; in this case, water is absorbed by the porous bisque ware.
In other words, the bisque process makes glazing easier. Three days are needed for bisque firing. Load the kiln with dry greenware and light it. Also, set the kiln to a low setting to dry the ware and let it warm slowly overnight.
It is easy for workers to explode when fired too fast at this early stage! As the kiln's temperature rises on day two, the target temperature of 1800 degrees F. After the kiln is turned off, a cooling process is initiated.
In the lab, the bisque ware is removed from the kiln on day three, and the pottery is stored on shelves marked BISQUE WARE.
Glazing
It's time to glaze. Dipping, pouring, spraying, brushing, sponging, or a combination of these techniques apply the glaze to bisque pots. It is necessary to remove the ice from the footring of each piece and glue it onto a 'cookie' made from stoneware clay.
Glazing racks are then placed on pots. It takes a long time for enough jars to accumulate to fill a kiln.
Glaze Firing
Fired ceramics require a three-day firing process. Following the glaze firing temperature of 2350 degrees Fahrenheit, the pots cool and are stored in the wooden cabinet near my office on day three after they are unloaded.
The ware should be taken home or stored in your locker as soon as it comes out of the kiln. We do not have the necessary storage room to keep all the work produced! You won't be able to fire unsigned work. The vast majority of pieces made reach this stage in the process.
There is, however, one last, optional step:
Overglaze Firing Process
Potters sometimes fire additional times to achieve better color and surface effects. Among them are lusters, china paints, and decals. Due to the low firing temperature (1300 degrees Fahrenheit), brighter color and brightness can be achieved than at 2350 degrees Fahrenheit.
A very low fire glaze is melted over a previously fired high-temperature glaze. Instead of melting the underlying ice, the luster, china paint, or decal melt onto it and permanently bond. As a result, this technique has a significant disadvantage.
As compared to high-temperature glazes, overglazes are not as permanent. Over time, abrasion will wear away this coating, and the overglaze will disappear.
Despite this, potters are interested in this area due to its unusual and exotic effects. A complicated design often emerges from multiple overglaze firings, like in china painting.
What Are the Techniques of Making Ceramic Vases and Pottery Art?
You can go to an art school or study at any ceramics department to become a pro. But here we have gathered some techniques you can use to make decorative vases at home.
Finger Swiping Technique
Every ceramic pot is built on a foundation of the relationship between the clay and the hands. It is inescapable and magical to see the natural slip and shape that come out when a potter puts his hands to create a pot. It is simply a matter of dragging fingers through wet clay to create a random yet natural design made out of fine-grained soil using their hands.
Even though some designs are easy to complete, some more complex ones require slickness in conceptual art and the proper technique to match the style. Having pots with finger swipe marks looks beautiful and adds a special touch to any home.
Brushing
A brushing technique can best be described as coating ceramic vases with clay and water, as the name suggests. To create different effects on ceramics, one must choose the brush size and length of the hairs to achieve a variety of fine and broad lines on the ceramics.
As a result of their long, curved stalks and the wide range of brushes on the pot, they lend themselves to expressive gestures.
Faceting or Fluting
This technique involves using tools like knives, razors, or wire to cut strips of clay to beautify the piece and enhance its beauty. If you want to do faceting, your pot should be on a medium or low stage, and your clay should be wet or dry, leather-hard. For the first facet to be cut smoothly, it is essential to ensure the knife blade is gripped from both ends to ensure smooth movements.
Depending on which angle you rotate the pot, you will get different facets each time you do this. In addition to adding interest to the plan piece, faceting will provide a decorative surface.
Besides fluting on vases to imprint beautiful designs on them, you can also make use of the process of making long and deep cuts with a curved blade or wire. There is a difference between faceting and fluted cuts, as they are usually concave and recessed into the pots.
Combing
The combing process adds a pattern of parallel or vertical lines on the pot's surface. There are two ways of achieving this effect: dragging the comb through the clay or wiping wet clay over the bank to give it a rough look.
In recent years, combining vases to create geometric patterns has been among the most popular. On large ceramic vases, potters use this design because it is the most popular and stylish one.
Impressing
When clay is impressed or stamped, or embossed, an object or tool is used to do the design. When the clay has become leather-hard, it is usually stamped.
Potters often decorate their pots with vase impressions because they are essential and popular. On many royal goedewaagen blue delft ceramic glasses and pots, you can see the artist's impression.
Paddling:
Imprinting patterns on ceramic vases with wooden boards or different paddles is similar to impressing. In contrast to small and individual surfaces such as stamps and trays, the paddle technique is mainly used on larger surfaces like Dutch ceramics. When paddles are used to produce glaze on pots, they look beautiful in blue and white ceramics.
It is essential to hold the pot firmly while paddling so that you can make beautiful geometric patterns. Traditional paddling creates decorative designs on the bank with glaze pools and edges.
Sgraffito
Sgraffito is a technique that consists of cutting the ceramic's upper layer so it can be carved like an incised pattern across the pot. Unlike brushes and combing, which require the surface to be impressed on wet surfaces, sgraffito involves the application of decoration to a rough surface that is relatively hard and rough.
Many ceramicists use this technique to add a dash of modernity to their pots by adding a textured surface. When engraved on a surface, they give a dynamic and beautiful look, which is unique, timeless, and provides vibrant and timeless look.
Wax Resist Technique
The wax resists technique relies on the ability of resin to repel water-based glazes and slips due to its insolubility and ability to repel water. This technique involves creating a motif on the item's surface and attaching a glaze over it to create the motif.
Apart from wax, potters also use peelable latex layers to achieve the same effect on the object after the wax has dried. To achieve the same effect, potters use the following materials:
Key Takeaways:
Setting up a pottery studio at home requires a little effort and some knowledge of the basics. As a first step, educating yourself about the best ceramic and figurative sculptures is essential. Here's what we have learned in this article so far:
As archaeology and anthropology are closely related fields, ceramics are essential. Also, ceramic sculptures can be used for home decorations.

It is perfectly normal for ceramic cases to be more expensive than steel or titanium cases due to the materials' purity and the difficulty of sintering them.

Ceramic artists are good at dealing with failure because they are mentally strong.

You can create a different artistic expression by using traditional techniques.
Art history has seen ceramics in use for thousands of years, but modern contemporary ceramic artists have taken ceramics to a whole new level. Today, ceramic artwork is no longer dominated by vases or pottery but has evolved into a unique art form.
Are you looking to start in the ceramic field and want to know more about ceramics? Here are some related articles.
Suggested Articles:
4 Topics About Artists We Love
If you're interested to read more articles about talented artists that ParoPop loves, here are 4 suggestions we think you'll love!
Content by,
ParoPop Team